We finally know the ONE thing Amy Sherman-Palladino didn't like about Season 7 of "Gilmore Girls"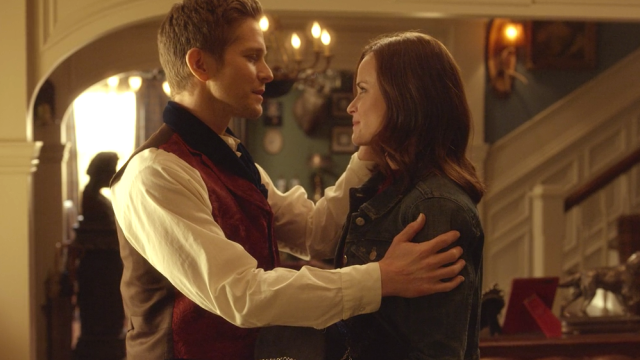 Gilmore Girls creator and showrunner, Amy Sherman-Palladino has been pretty vocal about her love for the show, and the stuff she does not love about the show, too. She actually departed the show at the end of Season 6 (blame contract negotiations) and left Season 7 in the hands of some very capable veteran Gilmore Girls writers. However, earlier this summer, Amy mentioned that one thing happened in Season 7 that she did not like, and now after binging all of Gilmore Girls: A Year in the Life, we know what it is and who it happened to.
So, what is it? Is it Lorelai and Christopher getting married? Is it Logan proposing to Rory? Is it the hay bale maze?? Nope, it's none of the above. Amy just really dislikes the fact that Lane got pregnant in Season 7.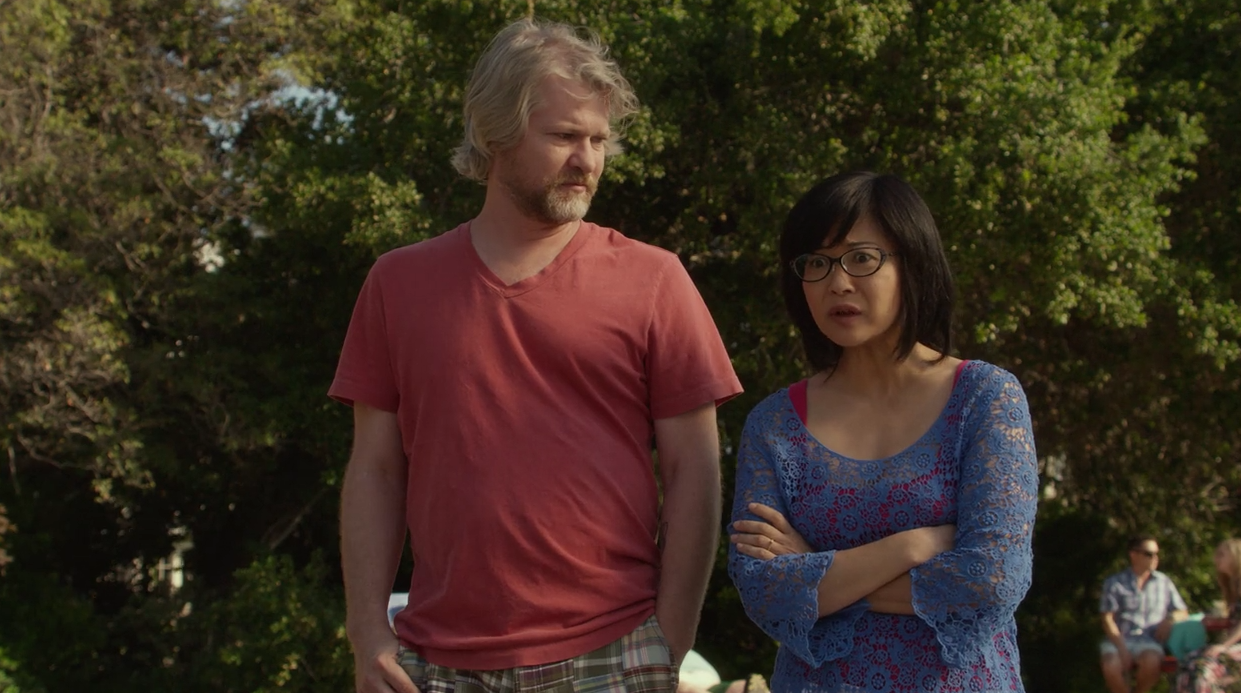 Amy has mentioned before that she has not seen Season 7 of Gilmore Girls (and we get that) and at Netflix's TCA panel this summer she told the crowd: "I called [my friends to ask about Season 7] and went, 'We're thinking of doing this. What steps on it?' There was one thing I wish… I'm not going to tell you. [But] it was the only thing where I was like, 'Ah, I'll go a different way.'"
Now in an interview with TVLine, Amy reveals that ONE THING. Lane was never supposed to be pregnant and she's "disappointed" in it.
"I'm not saying it was executed poorly," she explains. "It was just the one thing I was like, 'Damn.' I would've preferred that Lane not have kids, only because it would've given us more options. The one thing you couldn't do with Lane and Zack is have them be sh–ty parents. So them having kids sort of dictated them still living in Stars Hollow. It changed things ever so slightly. They're still rock and rollers. They're still the cool parents."
But, they're clearly not the parents Amy intended for them to be, if they were even supposed to end up as parents. And now that we have that burning Gilmore Girls question answered, we've got another one: In Amy's eyes, what was supposed to happen to Lane (and Zach) in the future?