OMG: one of the "Scream Queens" is going to be a guest star on the next season of "Full House"
In what surely marked one of the first of many Facebook live videos to inject joy into the masses, earlier today John Stamos chatted with Scream Queens co-star Keke Palmer on Facebook Live. After the video revealed the eternally and obnoxiously handsome Stamos wandering hallways while mumbling about his assistant Pat's beard, it showed Palmer and Stamos engaging in charming banter (he loves her red hair and acting abilities) that ended in him asking her to guest star in the next season of Fuller House! Naturally, Palmer was 100% on board and even teased Stamos for not asking her to appear on the current season!
It was obvious from the friendly banter that Stamos and Palmer already have a chemistry that could easily be translated onto the set of Fuller House.
"Kids, can I just you guys know how amazing John is? I have loved him since he was Uncle Jesse and I will forever, forever love him," said Palmer.
"Working with him is not only cool, because I grew up watching him, but he is amazing to WATCH work. He really is so professional, but has so much fun and he's also a very supportive actor.
Stamos echoed the sentiment, saying he's learning so much from the girls, and called Palmer "multi-talented."
"I'm so impressed with all the things you do. And you're a big fat sweetheart on top of it, which is a bonus," he said.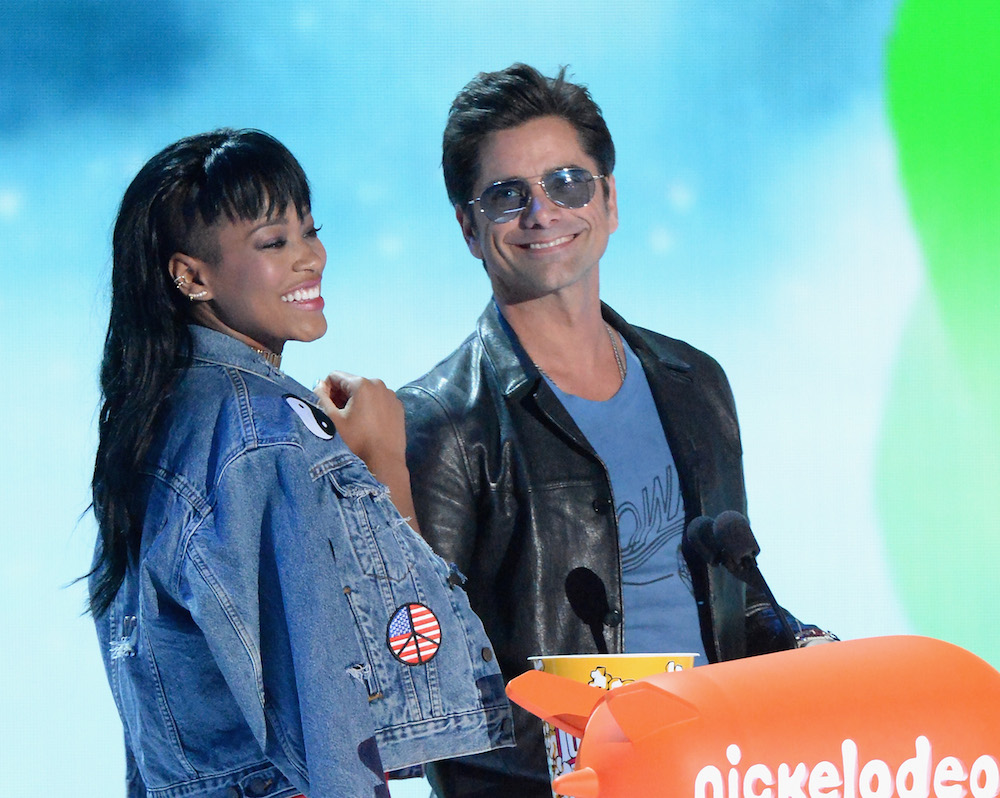 When Palmer agreed to appear on Stamos's other show, he said:
"You heard it people on Facebook live, Keke Palmer is going to do a guest spot on Fuller House next year.
Does that mean there's going to be a…THIRD SEASON?! I guess we'll have to wait for that confirmation.
Then Palmer sang "Forever," which she says she made him sing when they first met. You know, this song.
https://www.youtube.com/watch?v=8ti8-vEM3U8?feature=oembed
The question of course is, what role will Palmer play?! Will she guest star as herself?!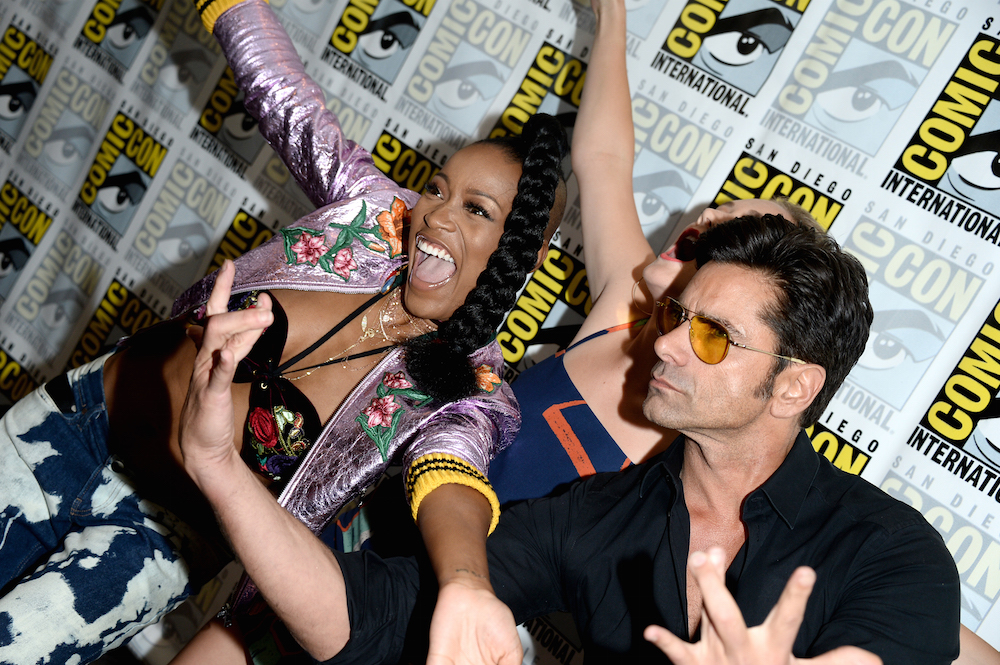 Will this collaboration also involve Stamos unrobing in a shower scene like his appearance on Scream Queens?
https://www.instagram.com/p/BIqnOUfg8tk
Or will Palmer end up giving a pep talk on body-shaming?!
No matter what, she'll bring her personality and charisma to the show!
https://www.instagram.com/p/BKoBBzkAfAA