This simple suit is the most popular one-piece swimsuit on Pinterest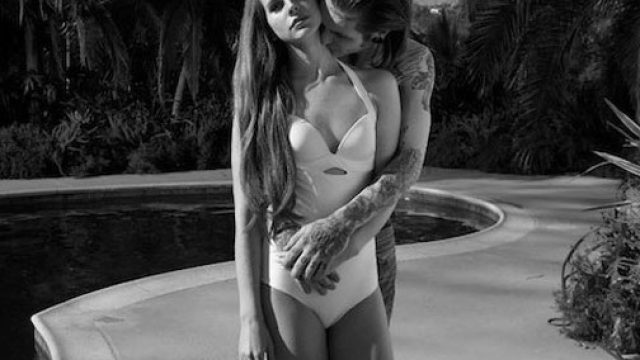 Swimsuit shopping is a feat in itself. Whether you love it or hate it, it's no lie that buying a bathing suit is an emotional process. Not to mention a confusing one for anyone who doesn't quite know exactly what they're looking for. And while online shopping may cut down our time on the actual shopping part, now we have more options than ever at the click of our finger. Where do we start?
This one-piece bathing suit is so popular it's themost popular one-piece bathing suit on Pinterest, and it's been pinned more than 14,000 times this year.
The white cutout swimsuit seems comfortable without sacrificing style. Thanks to the plunging necklines and keyhole cutout, the piece is sultry but still practical. So not only can you get some sun on a tropical island, or pool, but you can actually enjoy the water without a second thought. And did we mention how tan a white bathing suit will make you look? Really, really tan.
`
The other plus side to wearing a white bathing suit is that it's so easy to style! Grab a floppy straw hat and big shades for "celebrity in the sun who doesn't want to be messed with" vibes, or opt for a pop of bright lipstick to match your equally-as-bright sandals. If you want to snag this ultra popular swimsuit for yourself, not to worry; we know where to do just that.
Vitamin A Swimwear "Neutra Maillot"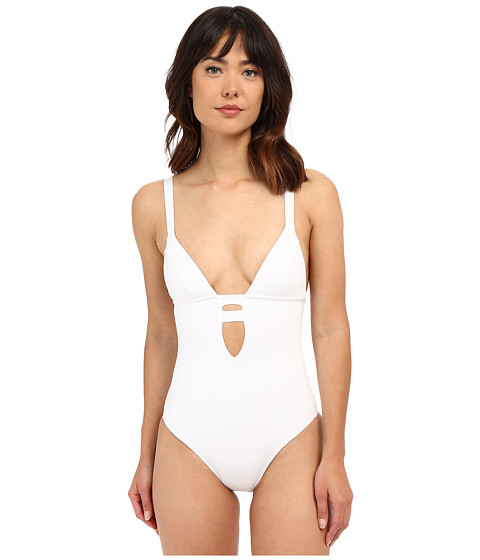 Buy here for $180.