One-piece bathing suits have officially made a comeback — here are some of our faves
Summer is around the corner, which means everyone and their mom is talking about getting "bikini ready." Groan. No more! Aside from believing firmly that your body is always ready to wear any kind of damn bathing suit it wants, we're also completely DONE with the notion that bikinis are the go-to beach look. The one-piece swimsuit has made a serious comeback, and we are ALL FOR IT.
Possible proof: Cosmopolitan reported in April that one-pieces are being bought three times faster than they were in 2016.
We wonder what might be behind this trend. A popularity in athletic wear, a recent shift toward body-positivity, and an acknowledgment of the importance of comfort? The Baywatch remake? Or the fact that one-pieces accentuate the torso AND make legs look hella long? Whatever the cause, we're loving the results.
Celebs from T. Swift to Lindsay Lohan to January Jones to the Kardashians have all recently posted pics in which they rock a solid one-piece.
These, clearly, aren't the drab swimsuits of yesterday. Today's one-pieces feature fun details like peplums, cutouts, grommets, fringe, and every pattern your heart could want.
Here's a round-up of some of our faves available now at affordable prices.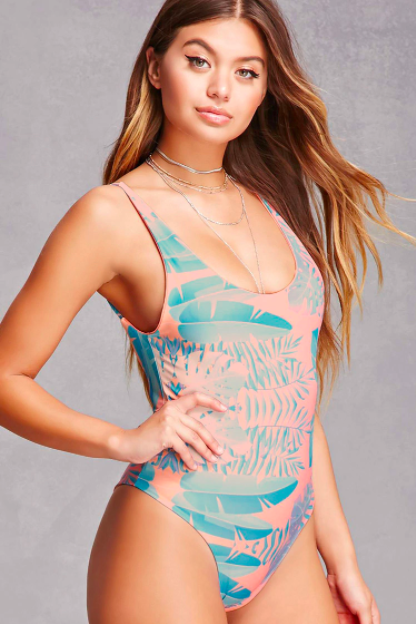 We're loving this suit's tropical leaf print, scoop back, and a cheeky cut.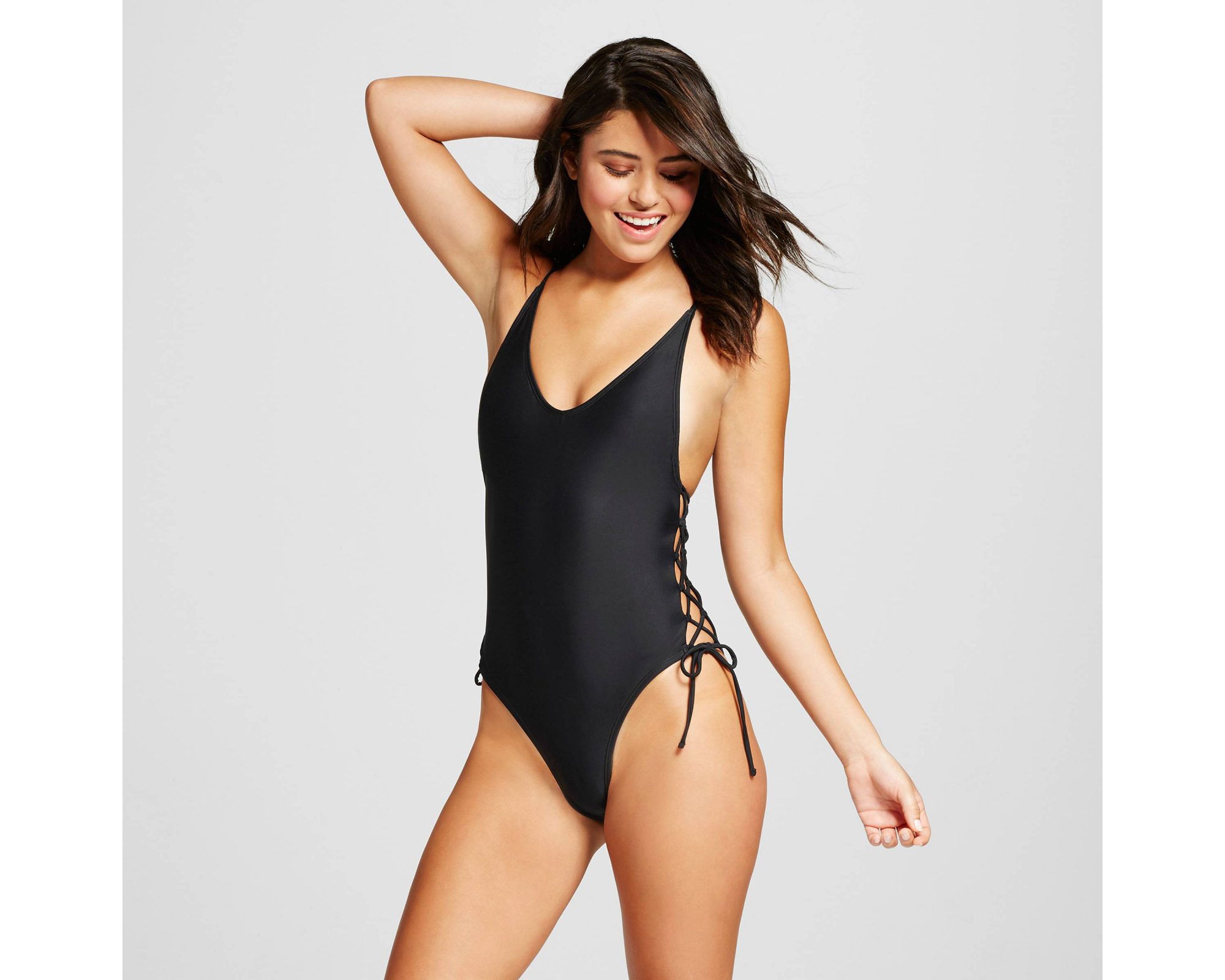 The price on this chic suit is perf. The side laces give flair to a classic cut.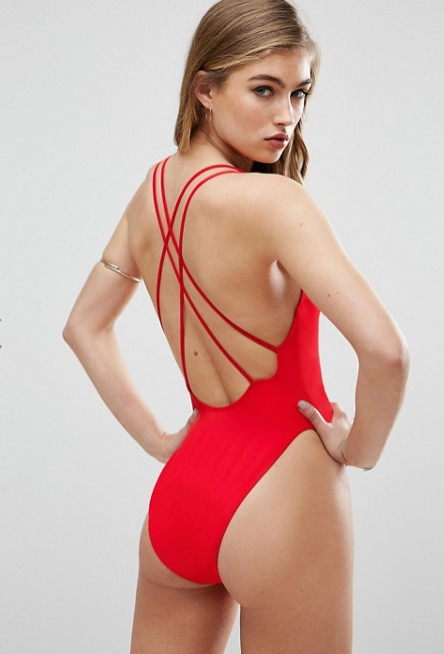 Want to get in on those Baywatch vibes? This suit will do the trick, with a little modernization, thanks to the cross-back straps.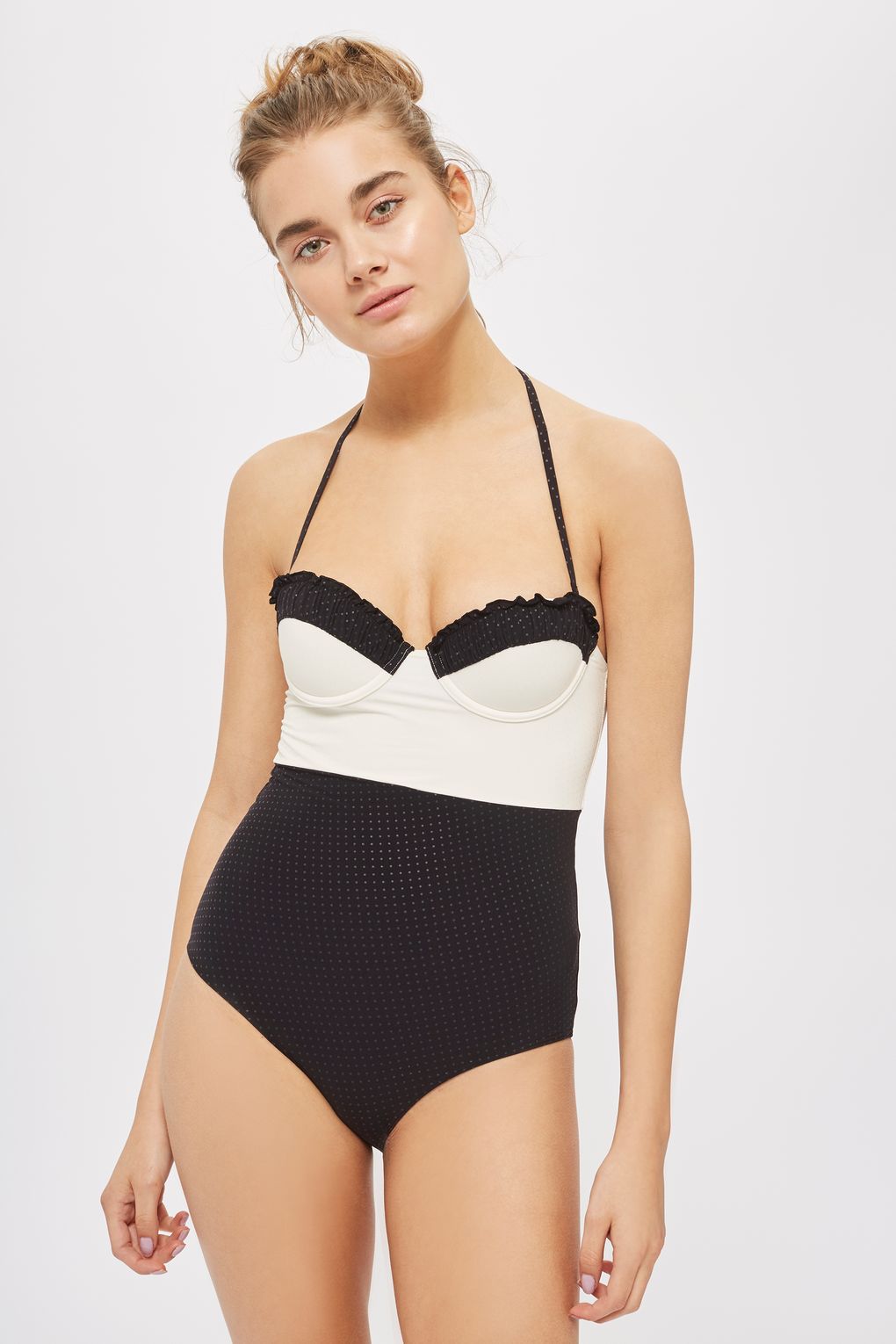 Go Vintage Glam with this suit from Topshop. It's so dainty and daring, we can't deal.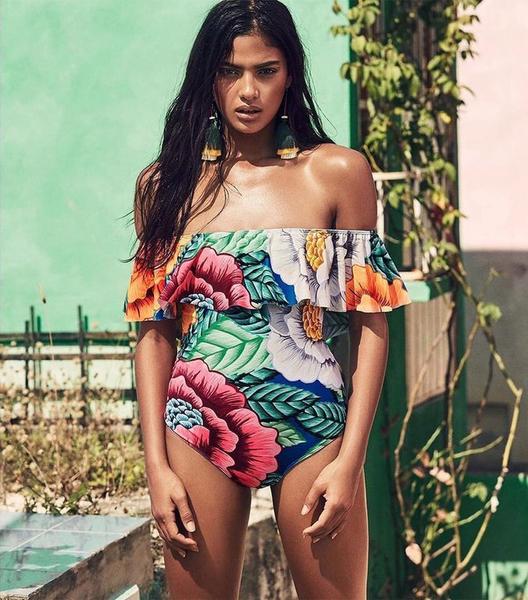 Turn up the tropical heat with this one!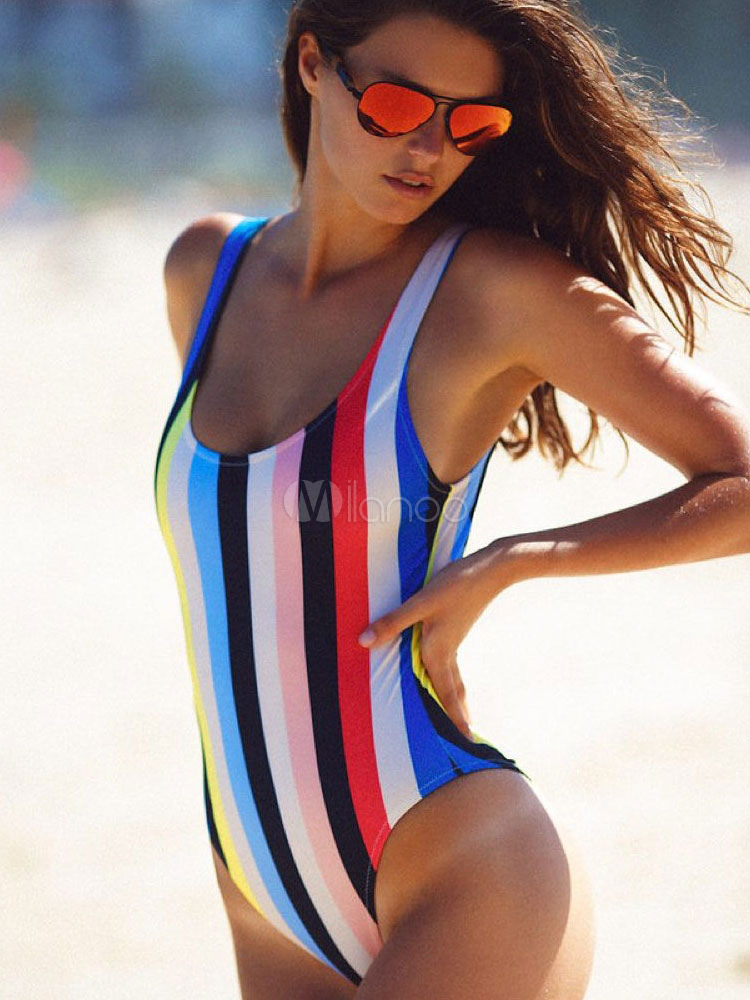 Feeling the '70s? This suit's for you. With its scoop back, you'll sizzle on the strand.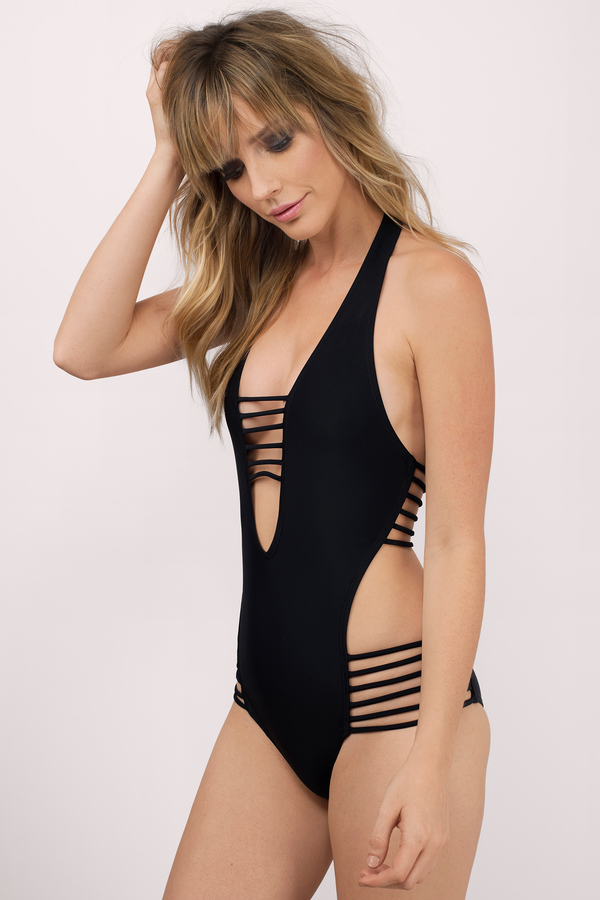 Get the best of both worlds with this one. It's covered torso and strappy sides make it look like a one-piece from the front, and a two-piece from the back.