One of our favorite '90s makeup brands relaunched with a whole new look
When Jane Cosmetics came back with a vengeance three years ago, we were thrilled to see one of our favorite brands from our youth back in the game — and the new Jane Cosmetics relaunch is the stuff of dreams. Their colorful packaging and lovely products returned to our lives with a little update that made them just right for the times. Their inclusion of BB Creams and a wider shade range showed their adaptability and were widely embraced. It looks like they're taking another step forward by relaunching their brand with a whole new look that leans towards the minimalist!  It's increasingly more important to women that the packaging is as beautiful as the product, and Jane is letting us know that they hear us loud and clear!
The new look is all about looking fresh with clean lines with three-dimensional white roses.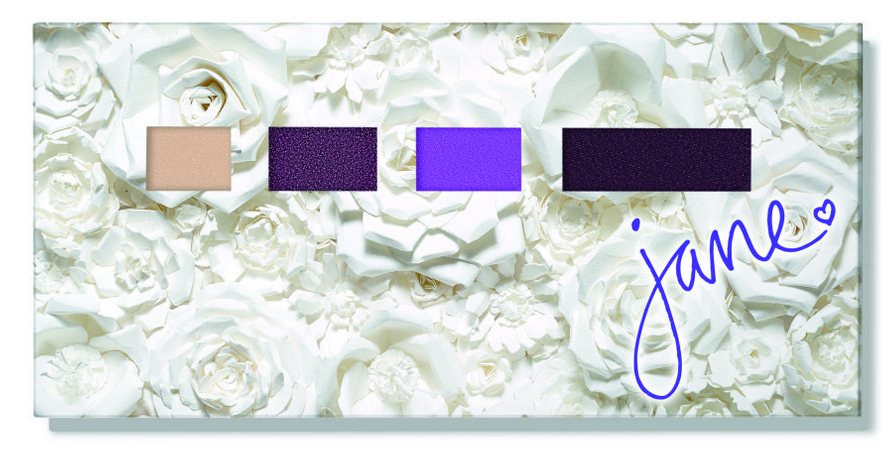 So chic and pretty, the new packaging definitely gives the products more of a high-end feel. Look at all those pretty colors!
While most of the products in the line are new, they did keep some of their old customer faves, like the powder, eyeliner, and blush!

These guys are all available for $15-$16, a steal compared to most bronzers and illuminating powders!
We asked the team at Jane Cosmetics what else we could expect from their relaunch, and they told us:
"The new line is an artistry level cosmetics brand but at an affordable price! Co-directors of Creative Artistry, Charlie Riddle and David Birdwell, curated four different stylized makeup profiles ... along with universal items needed to complete your makeup wardrobe. Every look is inspired by Jane's motto, 'Kindness is Cool' and 'Compassion is Contagious.' It's all about inner and outer beauty at Jane."

That's something we can all get behind during these tough times!
We're super excited for the new "My Pout" lipsticks and glosses, they've got a wide range of shades and since they're formulated with aloe vera they leave your lips ultra-hydrated without that sticky feeling!

For $11 each, you can pick up as many of these are your heart desires!
What do you think of the re-design? We love that they kept that classic script on the packaging but gave it a fresh update. Now that we see the difference, we think it's a great change!