How one haircut changed my relationship with my mom and my perspective on moving back home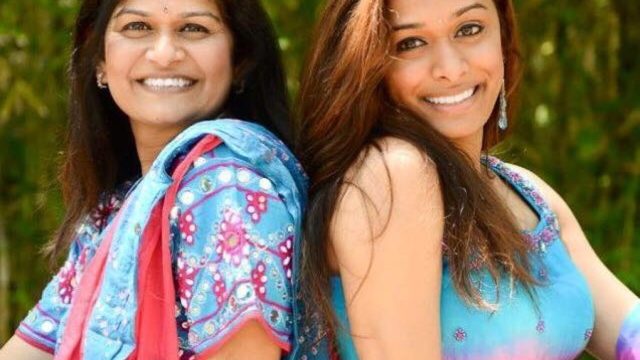 May is Asian Pacific American Heritage month
I was a 29-year-old South Asian woman, sitting in a chair in my mother's bathroom, waiting for my hair to be cut and layered.
It was like a déjà vu of my awkward tween years when my mom would lovingly take knots out of my hair with a comb as tears fell down my cheek. She'd apply strong Dabur Amla hair oil from the Indian grocery store to help calm my frizz. I hated it because I knew my friends could smell it from a mile away. When she wasn't looking, I'd take a towel and wipe off some of the remnants so I could mask the smell before I got dropped off at school.
At 29, I didn't think I'd still have my mom cut my hair. Then again, I didn't think I'd be back living in the same childhood home where I used to rewind VHS tapes or wait for someone to get off the landline so I could use the internet. I moved back home a few years ago after a brief reporting stint in Northern California, and I'd assumed I would have moved back out by now. Perhaps I'd have started a family, and worked at a steady job. Instead, I was driving down the same streets I frequented as a kid.
A few weeks prior, my mom had sent me a text: "Hi Monica, I can cut your hair if you'd like." I think she was also looking for an excuse to spend quality time with me, which was nice because we hadn't done that in a while. Our mother-daughter relationship has always been rocky, especially since I moved back home. We weren't close. We occasionally hung out and even went to a Jhené Aiko concert together once, but there was a distance I couldn't quite put my finger on. I'd found that, with my mom, it was so much easier to text than talk face-to-face. Most of our conversations begin as mother-daughter arguments, followed by brief make-up sessions where one of us sends cute heart gifs or links to cute dog videos.
But there I was, sitting in my mom's bathroom while she examined her scissors and put her glasses on to dissect my damaged, coarse black hair. I was nervous like it was a first date or job interview. I stared at myself in the mirror, wondering where the heck my twenties went.
Mom knew I'd planned to get a professional haircut, but she also knew that I was on a tight budget and probably looking to save every dime. After persistent freelance job-hopping, I was figuring out my life in the midst of a career change. Meanwhile, my mom had been watching lots of YouTube videos on how to cut hair into desired layers without ever stepping foot into a hair salon. She was fascinated by those tutorials. I couldn't help but feel happy that she found a new hobby. I was glad to be her muse.
"Try to sit still," my mom said, as I fidgeted in the chair. I was 10 years old again, dreading a hairdresser snipping my locks.
My mom had gone out of her way to turn her bathroom into a hairdresser's station. She set her iPad near the sink, against the mirror, and paused an instructional YouTube video after every snip. In the background, she put on some Drake to cancel out the awkward silence. Somewhere between the Drake lyrics and the haircut tutorial, I felt a wave of closeness to my mom that I hadn't felt before: not during my awkward tween/teen years or even during my college years.
I smiled and unstiffened my composure. I tried to convey a sense of gratitude. I appreciated her doing something so intimate.
I gave myself a hard time for moving back home because I couldn't support myself financially. As I chased my dreams of becoming a journalist, I felt as though my life was stagnating with random freelance writing gigs, no stability, and no 401k plan. Dreams don't always pay the bills.
I watched other friends move into new homes, navigate "real" adult issues, and have kids. I sort of, just, froze in time, then unfairly projected my own frustrations onto my parents. At first, I couldn't help but feel like I was thrust back into my childhood lifestyle—it was creatively stifling at times, and I feared losing independence. I worried that I would get a midnight text from my parents asking me about my whereabouts, or what would happen when I'd explain to a date that I still live with my mom and dad. I would stare at the Beatles poster that was planted on my bedroom wall with the same tape that had held it up during my high school years. If it survived all these years, why couldn't I? I'd try to tell myself, I'm a grown-ass woman with a plan in place.
Mom parted my coarse, unruly hair in the middle. I remembered all those years when I dreaded going to South Asian weddings and baby showers, simply because of the questions that would come out of an auntie or uncle's mouth: "So when is she getting married?" "What does Monica do for a living?"
Of course, all these Desi aunties and uncles became sorely disappointed when my parents happily responded that I'm a writer—not a lawyer or doctor like they had wrongly assumed. But my mom had always supported my aspirations. She had an arranged marriage at the age of 19 in Karamsad, India. And when she immigrated to the U.S., she became a stay-at-home-mom. She started working retail when my brother and I got older, then eventually shelved books as a library page. Twenty years later, she became a library assistant, allowing her to live her dreams—despite the inner critic telling her she should have completed a college degree instead of getting married. My mom would take me to the public library and nurture my love for reading. She instilled in me a love for the written word that has shaped my career today.
In elementary school, my mom enrolled me in every extracurricular activity to help me get out of my shell. I was a shy kid, uncomfortable in my deep brown skin, the only Indian American Girl Scout in my troop. In middle school, I begged my mom to let me shave my legs to get over the fear of undressing in the locker room. She told me I shouldn't change my body to make others feel comfortable, but eventually allowed me to use a razor. Still, she emphasized that I should never try to change myself to please someone else.
Growing up in an Indian American household, I felt uncomfortable using the three words every other family around me seemed to use: "I love you." My parents rarely uttered these words, but they showed their love and affection in different ways: My mom telling me Indian folktales right before tucking me into bed, joining me for Bollywood movie marathons, or window shopping with me at the mall while sampling chocolate and skincare products. It was the kind of love expressed by my mom teaching me to make round rotis and not burn the house down, by soothing my tears after a major friend breakup.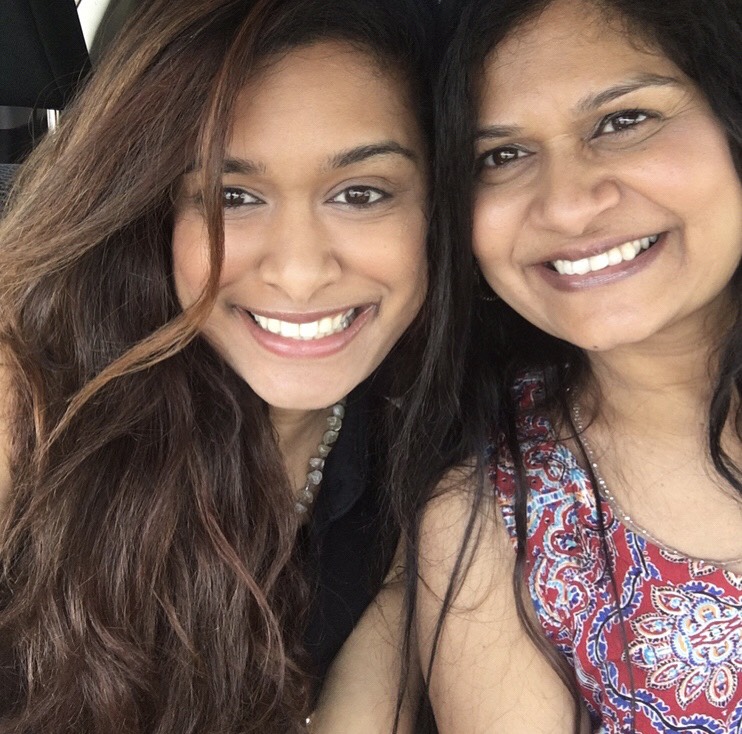 My mom looked in the mirror and asked me to check if my part was centered. She massaged my scalp, took out her scissors, found her line of reference, and cut off the dead ends. The layers of my hair looked feathery and precise. We didn't exchange many words, as usual. But with each cut, I felt a deep love for the woman who gave birth to me; my mother has always been my side. It was like a beautiful cleansing ritual—one that shed off my insecurities and replaced the words I'd always meant to say.
I finally appreciate my ability to live in the same house as my parents as they age, while still having a separate life of my own.
It was nothing short of a blessing to be able to return to my childhood home when I needed it, even if I momentarily felt stuck. I am able to support my parents while I'm here. I have to stop comparing myself to those around me who have had an easier time finding long-term full-time gigs. I will give myself space to appreciate having a roof over my head. I am not obligated to hit certain milestones to feel like "I've made it." Being back in my childhood home is not an indicator of my achievements. In many ways, seeing things through my 29-year-old eyes allows me to feel more deeply connected to what's around me.
Hanging out with my mother in her 50s is a blessing in disguise. Everything in this world is temporary, and we don't know how long we have with our loved ones. For now, getting a haircut at a salon just won't cut it for me.