One of our favorite bands is reuniting for one song only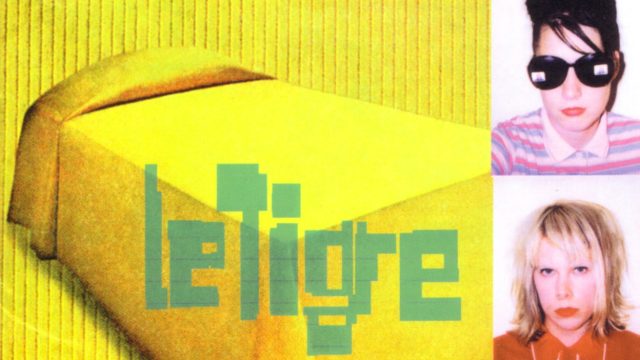 There are a few musicians whose every move is worth following, and Kathleen Hanna — of Bikini Kill, Le Tigre, and the Julie Ruin — is one of them. Over the years, she's rotated between her associations with these different groups, and though her last release was this summer's Hit Reset, with the Julie Ruin.
But in an interview with punk singer and MTV host Meredith Graves, Hanna revealed that Le Tigre is getting back together — with a catch.
The conversation is part of the Talkhouse Music Project, where musicians interview each other and, because they're speaking together as peers and not press, drop some stories and news that they perhaps might not otherwise. (The pairings can be pretty surprising too, like Kid Cudi and Paul Reubens.) And in Graves and Hanna's conversation, Hanna dropped the Le Tigre information as such:
Le Tigre just got back together in the studio — you have the scoop — for a special song that we are going to release hopefully, like, early-to-mid-October.
Though Hanna demurred on explaining what the occasion of the get-together was, as well as why this is only a one-off song and not, say, a new record or reunion tour, we can wildly speculate. Their debut album Le Tigre turns 17! Their second album Feminist Sweepstakes turns 15! Their third album This Island turns 12! (On a side note, all of their albums were released in October.) Whatever the reason, we can't wait to hear whatever the band's got in store. And with that, we'll have "Deceptacon" stuck in our heads all day.
https://www.youtube.com/watch?v=EU1CDSP7FRk?feature=oembed