This one-eyed Insta-kitten is so cute and happy we can hardly stand it
In case you were wondering, WE LOVE KITTIES (and, yes, we call even the biggest of cats kittens, thank you very much), and we've got a new furry friend on our radar. Meet Petal, the cutest little kitten in the world! Petal, a one-eyed striped shorthair kitten, is living her best life filled with positive vibes and adventures. We're all too happy to be able to scroll through her Insta feed and watch.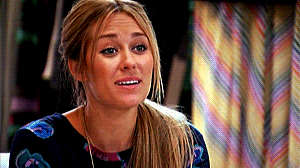 Petal is the queen of loving life, and we love her so much!
1. Between being continually baffled by the everyday  
https://www.instagram.com/p/BHKKnQej6-n
2. And getting cozy in a box, because cats
https://www.instagram.com/p/BHMZJ4ODDLV
3. Having a snack
https://www.instagram.com/p/BHkghv0jDrI
4. Or two
https://www.instagram.com/p/BIry2Dlh9RG
5. Waiting for the morning news
https://www.instagram.com/p/BH9Stx1BB9P
6. Enjoying the great outdoors, because sunshine is magic
https://www.instagram.com/p/BILTYnAB5YN
7. Cuddling with mom
https://www.instagram.com/p/BIwuQnHhdGZ
8. Jamming to the ~hottest tunes~
https://www.instagram.com/p/BKLXQKUBiEI
9. Getting all over everything
https://www.instagram.com/p/BK31QBdBJ00
10. And hanging with puppy pals
https://www.instagram.com/p/7NQSMAK4mE
11. There's nothing like outdoor rubbing
https://www.instagram.com/p/7QpPJzK4qj
12. Or welcoming a new day with some singing
https://www.instagram.com/p/BJsYw62BVOV