This is the one dress that instantly fills Dakota Fanning with sweet, sweet nostalgia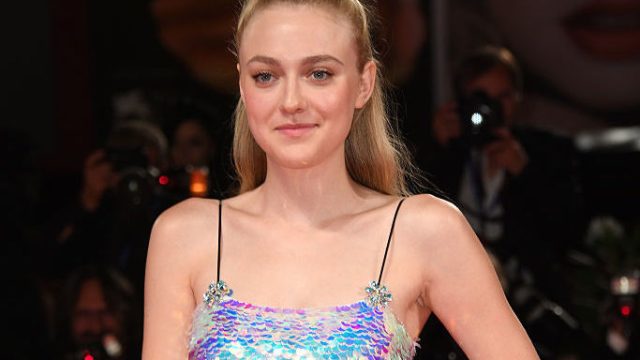 Dakota Fanning was just eight years old when she burst into the public eye with the film I am Sam and has been one of the most prolific actresses since. For most people, being in the public eye for most of their adolescence and teen years would mean having to constantly reflect on thousands of gawky photos consisting of terrible style and bad haircuts.
But being the superstar that she is, Dakota Fanning is able to look back on her younger years fondly, as opposed to dealing with total embarrassment. The actress, who is also a budding fashion icon (with campaigns for Marc Jacobs and Jimmy Choo) recently opened up about one of her favorite red carpet moments.
According to Fanning, one of the dresses she's the most fond of is the one she wore to the I am Sam premiere, way back in 2001.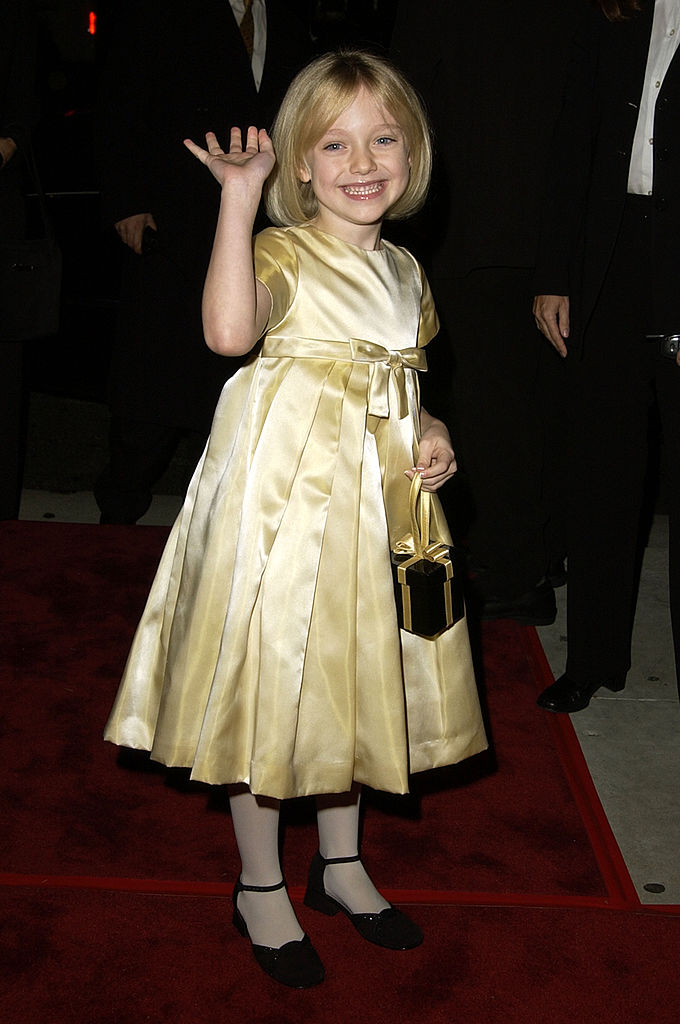 "My first red carpet memory is the I am Sam premiere. It was my first film, therefore my first premiere. I wore a satin champagne-colored dress with capped sleeves, Fanning said in a recent interview for Jimmy Choo. "I had a purse that was black patent and shaped like a present, which I thought was very chic. I am sure I still have it somewhere. I do not really look back and cringe too much, definitely more of a warm nostalgia."
That dress definitely makes us nostalgic for the adorableness that is kid fashion.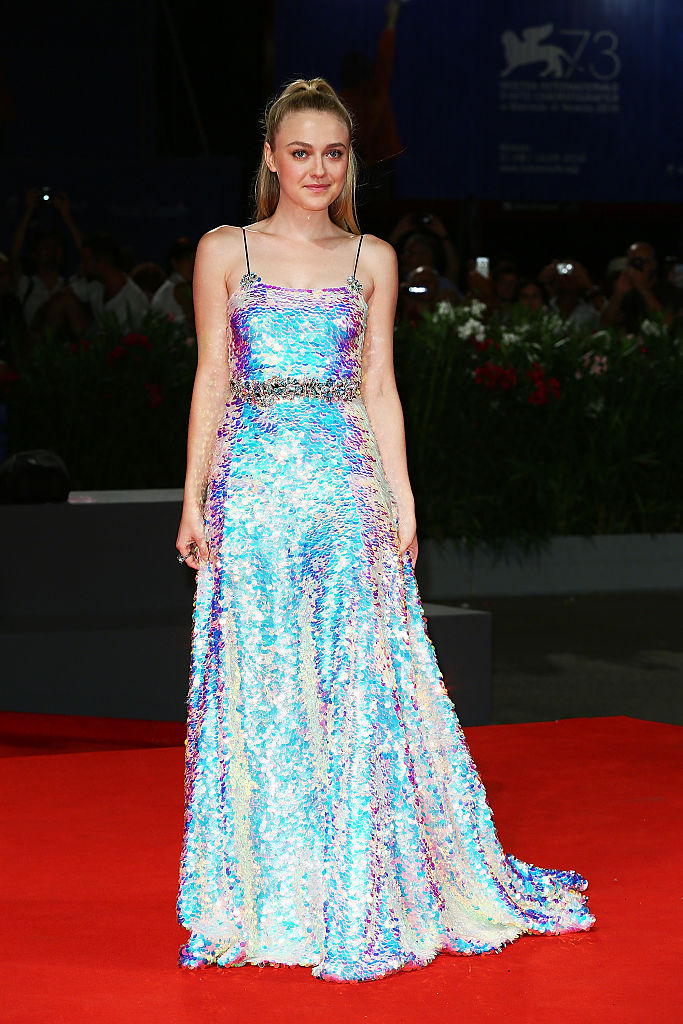 In the interview, the American Pastoral actress also revealed another one of her favorite looks from a red carpet. She said, "Recently I wore a Miu Miu dress to the Venice Film Festival. It looked like a mermaid's tail, and it was truly my dream dress. I felt absolutely magical in it and taking it off was really hard. That dress, combined with such a glamorous location, was a very special moment for me."
From eight years old to twenty-three, Fanning always looks fabulous and we cannot wait to see what the fashion guru rocks next.