Once you see the Muji Hut, you'll want a tiny house ASAP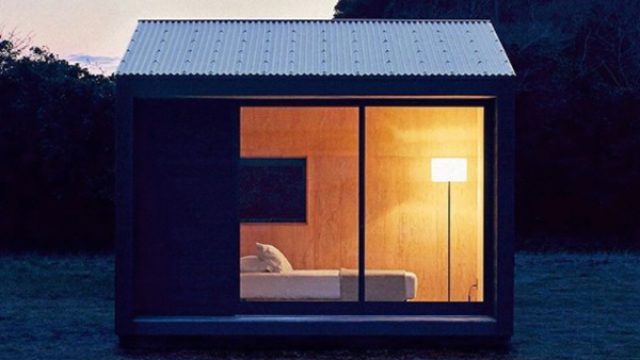 Adorable house alert! Once you see the Muji Hut, you'll want a tiny house ASAP.
Have you ever heard of Muji? It's a Japanese homeware store, focused on minimalist designs. Think of it as the Japanese IKEA!
Now, the brand is expanding from selling items for your home to actually building them. The coolest part is that these homes aren't normal size, they are tiny houses and they are awesome. The result is the "MUJI Hut."
According to the brand's social media pages, the hut is officially out (available to buy this autumn), but only in Japan. It was designed with a minimalist idea in mind and meant as a vacation getaway.
"Who hasn't dreamt of living somewhere they really want to be? The tools to make that dream a reality are now available," Muji wrote on Instagram. "It's not as dramatic as owning a house or a vacation home, but it's not as basic as going on a trip."
The brand even describes how they imagine people using their nifty little hut.
https://www.instagram.com/p/BTQodJoBX-8
"Put it in the mountains, near the ocean, or in a garden, and it immediately blends in with the surroundings, inviting you to a whole new life. This was the vision behind our radically new MUJI Hut concept," they added.
Australian furniture designer, Siobhān Glass, also shared the house news online and described the materials used to make it.
"The exterior is finished with burned cedar cladding," Glass wrote on Instagram. "A technique borrowed from the traditional art of Japanese shipbuilding, where builders burn cedar wood to increase its strength and add an oil stain finish."
Sounds pretty cool, right?
The Muji Hut costs around $27,000 and is customizable for the buyer's preferences. Even though Muji advertises this as a vacation home, with tiny houses on the rise as a person's primary dwelling we don't doubt people will be racing to buy one of these studio-sized houses.