"Once Upon A Time" is teasing Robin Hood's return, and we are all ears
Last television season, we lost someone near and dear to us: During the penultimate episode of Once Upon A Time, Hades killed Robin Hood and our hearts SHATTERED. It was even worse for Regina, who had finally found her true love, her happy ending, and suddenly it was ripped away.
It's clear that the fallout from Robin Hood's death is still strong in Storybrooke, but we know something Regina, Emma, Snow, Charming, and Hook don't right now. Stop your crying, because Robin Hood is returning to Once Upon A Time, and we're counting down the days till he's back…whenever that is.
Sure, he might have been ~obliterated~ but right from the beginning the OUAT showrunners, Edward Kitsis and Adam Horowitz, teased that we shouldn't give up hope that he'll be back. And now he's coming back, and it sounds like he's really coming back back. Not just in flashbacks, but truly back to Storybrooke!
"It's definitely not just him in flashbacks, we can guarantee that, Kitsis explained to Entertainment Weekly, with Horowitz echoing, "[He's back] for multiple episodes, it's not just in flashback, but it's not necessarily what you'd expect."
We're not exactly sure what to expect when it comes to characters magically coming back to life on OUAT, but we're up for anything. We also aren't learning when, where, or how that's happening just yet, because the showrunnesr aren't spilling the magic beans.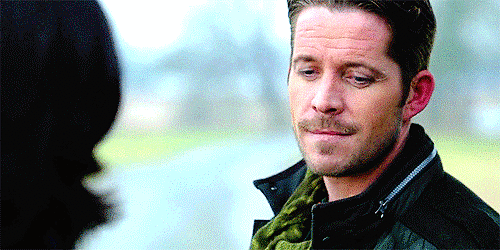 Continues Horowitz, "How he integrates into the story, we want to keep a surprise and unexpected. It's an important part of the main story once it happens.
Hey, we're just happy it's HAPPENING, and Regina will be happy, too. Hopefully his magical resurrection sticks, and Robin Hood gets to hang around for a while — it is only fair if Hook gets to come back from the dead, you know?