We've got the first scene from "Once Upon A Time" Season 6, get ready for a whole new world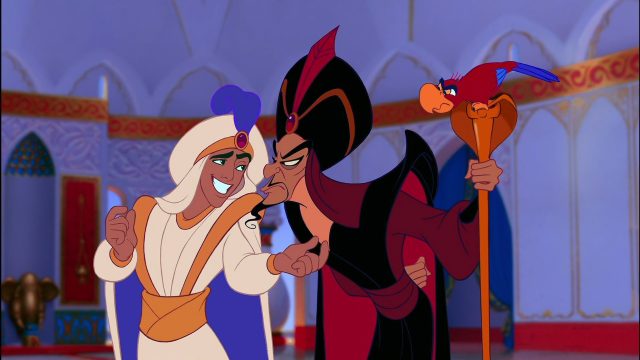 Get your magic carpet ready, Aladdin is coming to Storybrooke.
At this year's San Diego Comic Con, the Once Upon A Time panel dropped some major information about the upcoming Season 6. The show's already in production, and they've actually already filmed the opening scene of the show. Kicking the action and adventure up a thousand notches, Aladdin is set to make his grand appearance, played by Deniz Akdeniz.
Or, is it gonna be Prince Ali?
That's not all who's coming to the show this year. We've got a new baddie in the form of Jafar, too (and yes, Jafar has already appeared on OUAT, but that was OUAT in Wonderland, and this is a new, and different Jafar. First Jafar was played by Naveen Andrews. THIS Jafar will be played by Oded Fehr).
It's also one thing to talk about this new OUAT storyline, and it's another thing to actually see it. Check out the first glimpse of Season 6 below.
OMG. Aladdin was (IS?) a Savior, just like Emma, too?? What's wrong with him? Why is he shaking? IS THAT GOING TO HAPPEN TO OUR EMMA SWAN? So many questions and right now, so few answers. The panel concluded with this first-look, and by the time the lights had come back on, the entire panel had disappeared, as if into a cloud of smoke created by a Genie — wait, could Genie show up (again)?
Also, did you catch that red bird in the scene? Cross you fingers that's Iago, and he talks, and he's super sassy about everything in life.
Once Upon A Time returns for Season 6 on September 25th, so start polishing your magic lamps.