This ~dead~ "Once Upon A Time" character is coming back, and we are screaming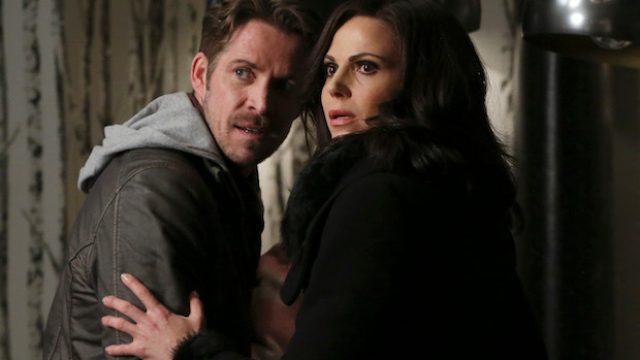 Just because you've died in Storybrooke (or, The Underworld, or Camelot, or Neverland…) doesn't mean that you're gone forever from Once Upon A Time. Can you think of ANY character who has died ("died") on the show who hasn't come back in some way, shape, or form? There are flashbacks, and portals, and now a ~dream world~ for our favorite OUAT characters to explore, so just because you're gone doesn't mean you're gone-gone.
And sometimes, even when it's pretty black and white that you're gone-gone, you can still come back. Just ask Robin Hood!
After a shocking and awful death at the end of Season 5, the OUAT showrunners basically said, plain and simple, that Robin was gone, his soul was obliterated, and Regina was just going to have to move on without him.
BUT NOT SO FAST, BECAUSE HE'S ALREADY SET TO RETURN!!
According to Entertainment Weekly, yes, Sean Maguire is set to reprise his role as everyone's favorite leader of the Merry Men.
"We're thrilled to have Sean back for this story arc and are excited for the audience to see what we have planned, which in the wake of his character's heartbreaking demise, is something we hope is unexpected and surprising, executive producers Adam Horowitz and Edward Kitsis tell EW.
It also doesn't sound like he's coming back for just one or two episodes; he's going to be a "recurring" cast member, which is just like one step below a series regular. DO YOU KNOW WHAT THAT MEANS?
Actually, we don't know what that means yet. We all saw Robin get ~obliterated~ by Hades, and then had to watch Regina's life shatter around her. But, at this summer's Comic-Con, the OUAT showrunners were quick to point out that the show is about "hope" and we should have hope that Robin Hood will return.
There's no indication as to when (let alone, WHERE) he'll pop back up again, but we'll be waiting, bow and arrow in hand.