Not so fast — one departed "Once Upon a Time" cast member will be back for *multiple* episodes of Season 7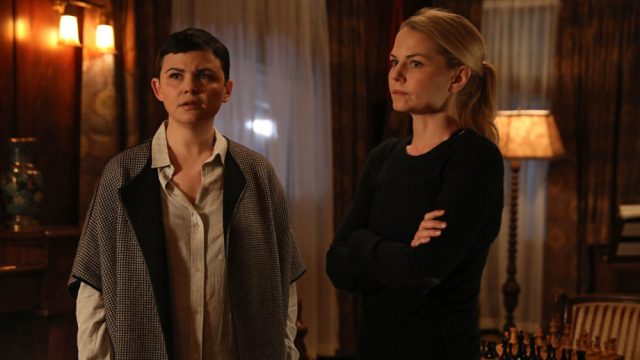 We keep losing our faves from Once Upon a Time — but luckily, they keep coming back! Like Rebecca Mader, who will return to Once Upon a Time for multiple episodes of Season 7, according to TVLine.
And that's a surprising treat, since we weren't totally sure if we'd see her again. But we've loved her since she first appeared on Once Upon a Time midway through Season 3, and we're thrilled to know she'll be back.
Up until last season, Mader — who played Zelena/the wicked witch — was one of the many regular cast members not planning to return for the upcoming season.
So we're really happy to see that change! Though we'll have to wait and see if she'll be reprising the same role or picking up an exciting new one.
Originally, we were told Ginnifer Goodwin, Josh Dallas, Jennifer Morrison, Jared Gilmore, and Emilie de Ravin would all be missing from this new season. But now we know we'll have Morrison back, if only briefly. And we also know that Jared Gilmore and Emilie de Ravin will get their own encores this season.
Now that we're also getting Mader back, it feels like sky's the limit — bring 'em all home, ABC.
When asked about her return to Once Upon a Time, Mader sounded as happy as we are.
"I am beyond thrilled to be returning to make magic with my beloved Once Upon a Time family," she told TVLine. "I'm excited for this next chapter."
We're so excited to see what role she'll have in this new season of Once Upon a Time, which returns to ABC on October 6th, and how the show will reinvent itself after losing such a solid core group of characters.