Today in awww: "Once Upon a Time's" Emilie de Ravin just welcomed a baby girl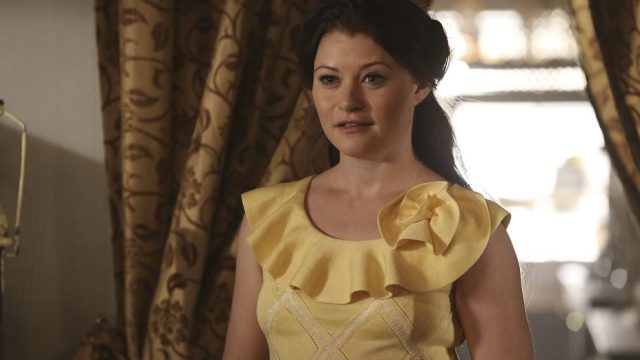 Once Upon a Time's Belle just had a baby! Okay… so this iconic character may not have actually given birth (unless Mr. Gold and Belle aren't telling us something), but the amazing and talented woman who plays her did.
According to E! News, actress Emilie de Ravin gave birth to a beautiful baby girl this past weekend. On Sunday, she made it Twitter official when she tweeted:
This is de Ravin's first child with her director boyfriend Eric Bilitch. To celebrate this momentous occasion, Bilitch offered the world his very own tweet of excitement:
Our favorite part (aside from this adorable news, of course): "Her momma is the most wonderful woman on earth!" Our eyes just turned into hearts.
Toward the beginning of October, de Ravin first told the Twitterverse about her pregnancy with a tweet that's equally as cute as the others we've shared thus far:
Bilitch then retweeted her (because true love) and added, "Indeed! We are over the moon with joy! Could not be more excited to be starting a family with @emiliederavin."
As of right now, we don't have a picture of the fairy tale baby, but we have something just as heartwarming. Three weeks ago, de Ravin posted a snapshot of her baby bump and beautifully captioned it, "#truelove."
E! News reveals that both de Ravin and her baby girl are in good health and, most importantly, are very happy.
Congratulations, Emilie and Eric! We're so excited for you and baby Vera!