On the cusp of turning 30? Adulting 101 is here for you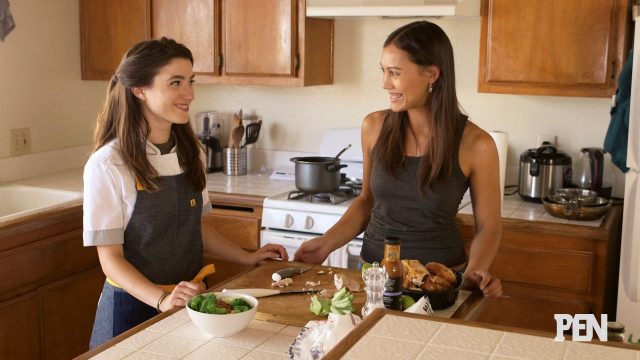 Ina Rose is a 29-year-old acting student surrounded by 20-year-olds. She sleeps until 11:00am on weekdays, lives out of her suitcase, hates grocery shopping and considers Cheerios a pretty solid meal.
In this episode of HelloGiggles' Adulting 101, Personal Chef Natasha Feldman introduces Ina to the multi-meal wonders of the rotisserie chicken, cooking up 3 well-rounded (and totally bomb) meals with this single versatile ingredient.
Also appearing in the episode are our lovely Life Coach Lisa Trublet with some wise words on journaling, and our Professional Organizer Julianna Strickland, who lends her color-coding expertise in assembling a mobile office for Ina.
Watch the full episode here!