OMG: This vlogger did her makeup using only products from the dollar store
Beauty vlogger Raye Boyce, aka ItsMyRayeRaye, is a brave, brave soul. In her latest YouTube vid she's doing a full makeup tutorial with dollar store products. Sure the Dollar Tree and 99 Cent store are a great place to score office supplies, a six-pack of shower caps, and a bag of tiny candles for your oil burner, but makeup?!
If you're a longtime follower of Raye, you know why this is an even bigger deal. She's battled with acne and scarring in the past and you just can't help but cringe when you see her start to apply these products.
Will she make it through this tutorial? WILL SHE?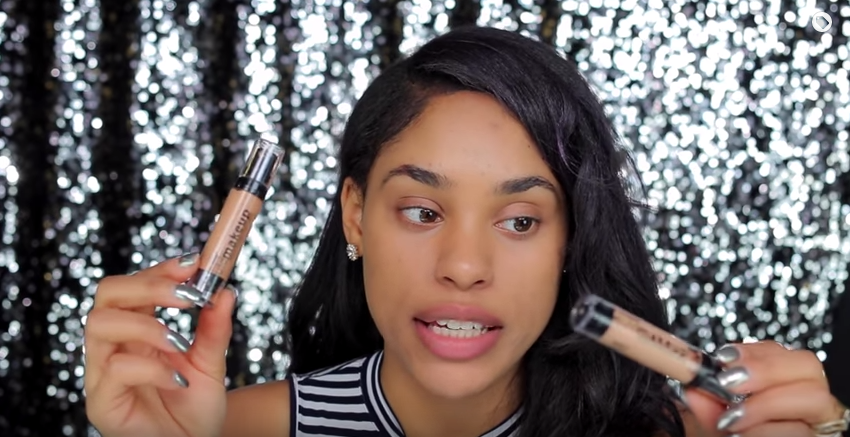 Raye starts with LA Colors foundation, applying it with a triangle sponge. (No BeautyBlenders allowed remember, it's a Dollar Store challenge.) Unsurprisingly, the foundation doesn't offer much coverage, thickens, and gets streaky.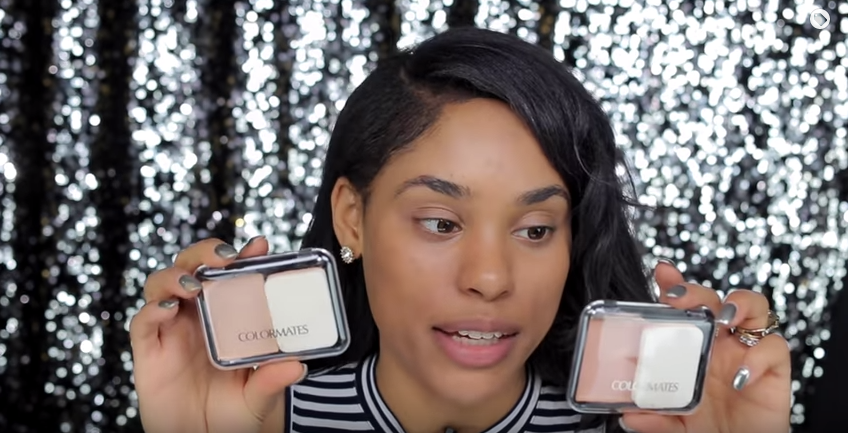 Next, she uses Color Mates compact makeup as a concealer. Raye mixes two shades for this step as she did with the foundation because as expected, the Dollar Store doesn't exactly have a wide range of foundation shades.
Somewhere around here she gives up on the sponges and has to rely on her fingers. She braves on.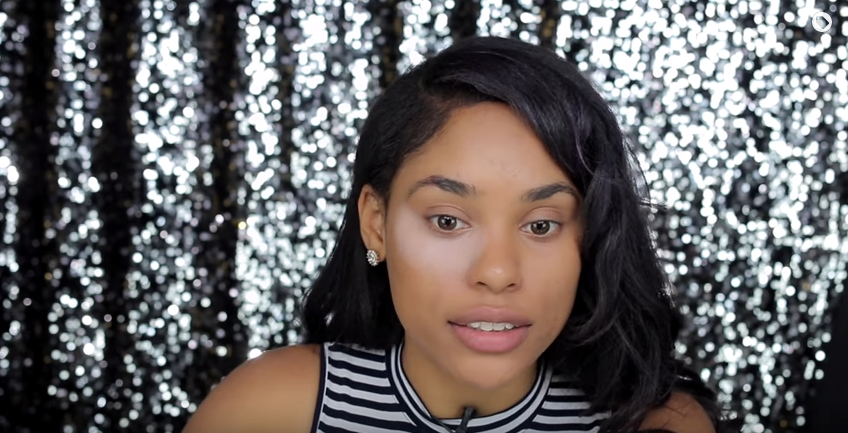 After a hurdle with the concealer (which was wayyyyy too light and could not be warmed up with the foundation.) Raye moves on to a powder to help warm up her complexion.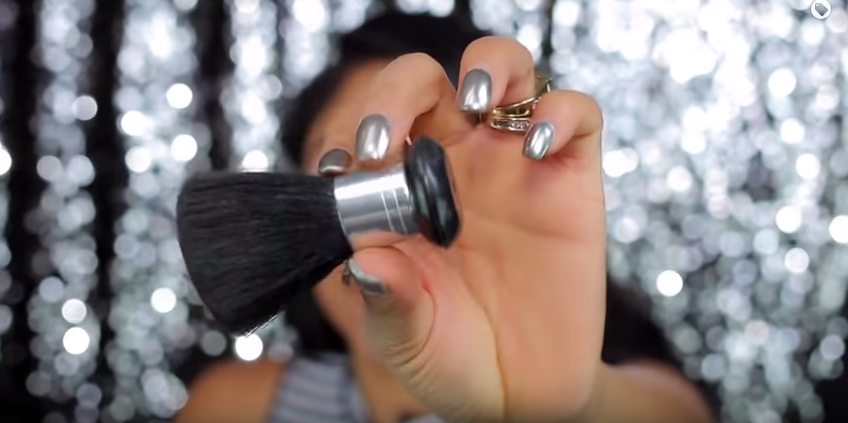 The only brush available was a kabuki-ish brush. Nowhere near fluffy enough to be considered a real kabuki, sort of just a powder brush with a short handle.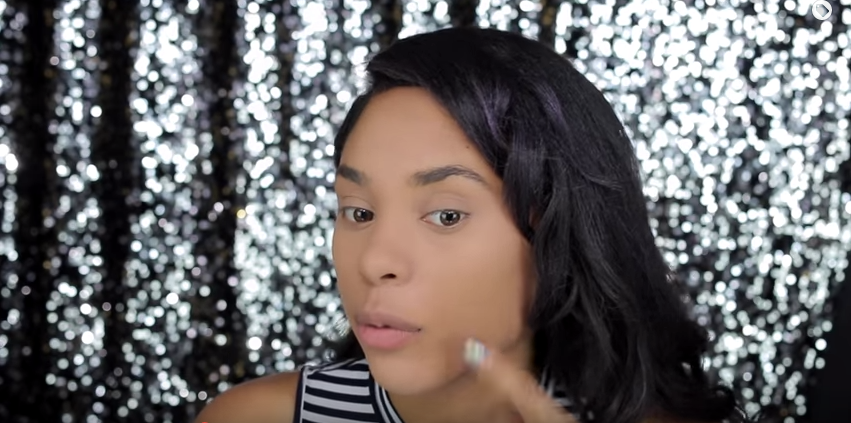 SUCCESS!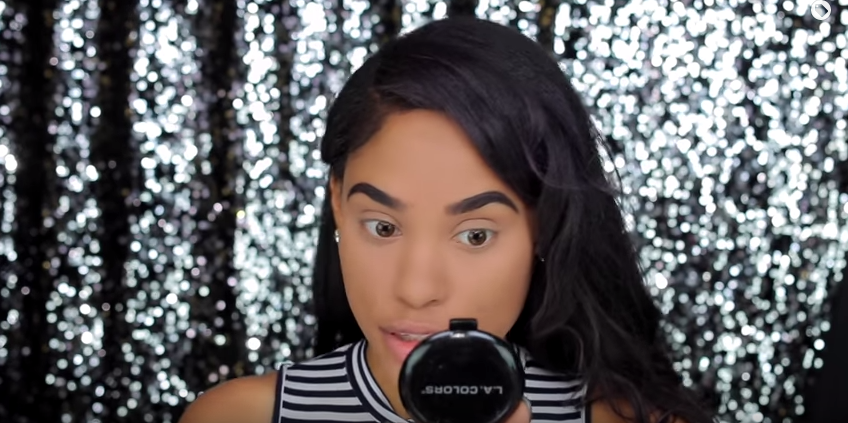 Now on to brows. Raye used an LA Colors eyeliner/brow pencil in BLACK (all that was available) and Color Mates brow powder.
They turned out pretty damn good, right?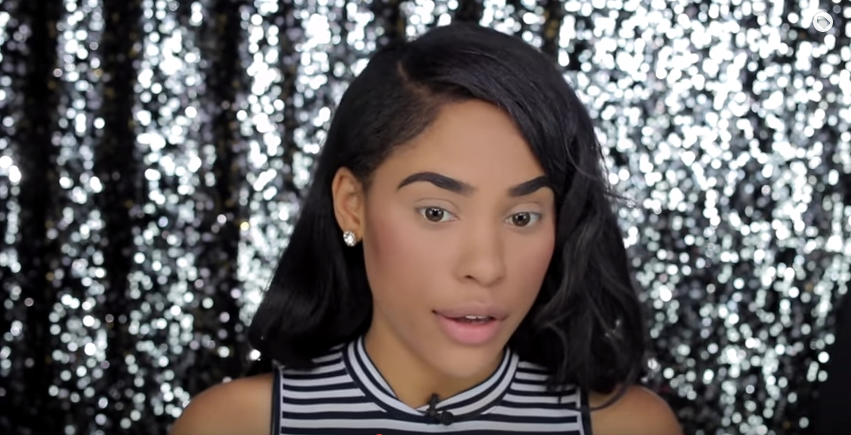 Now she uses a gold shadow she found in an LA Colors compact as her highlighter and "Berry Plum" blush also by LA Colors. It's worth noting that "Berry Plum" is extremely pigmented and one of Raye's grails from back in the day. She used the brow powder to contour, not a bad idea but she had to use that kabuki-esque brush yet again!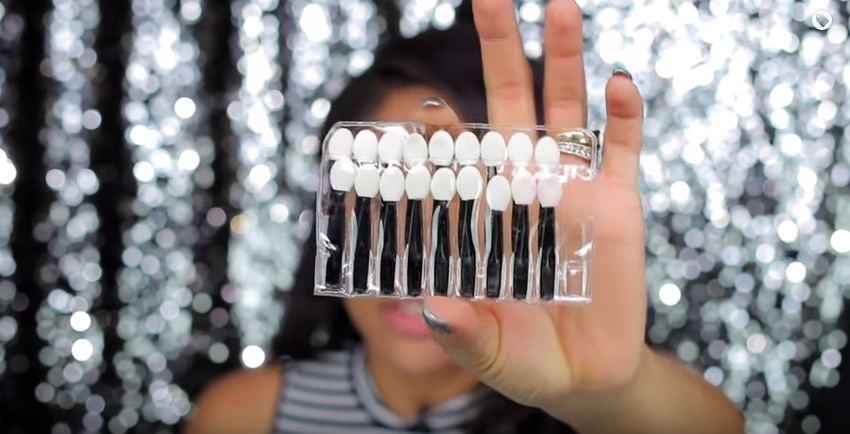 For eyeshadow she found a natural-looking palette, one shadow brush, and sponge tip applicators. By mixing brow powders and shadows, Raye managed to create a neutral eye that's gorgeously on-trend for fall.
With a little bit of liner, two pairs of lashes, and two very '90s lipsticks, she managed to pull off this stunning look.
Like, WHAT KIND OF SORCERY IS THIS?
Here's the full vid:
https://www.youtube.com/watch?v=O5XzD_ChECA?feature=oembed