OMG: Too Faced just teased a new makeup product and it looks straight out of a romance novel
Oh, Jerrod Blandino. He truly is the gift that keeps on giving, especially after revealing the mini chocolate chip palette and the dreamy Papa Don't Peach blush. Too Faced's Co-Founder has once again given us a delightful sneak peek into what's headed our way from the Too Faced universe, and this one looks to be ultra-dreamy and romantic! We don't quite know what it could be, but from the Instagram picture, it looks like it's some kind of palette, and it's going to be called Natural Love. Swoon! What a delight! We can't wait to see what it actually is, though given how absolutely heavenly all of Too Faced's products are, we know for a fact we are gonna love it!
Have you ever seen more precious packaging? We just want to jump into that serene little world!
We'd even settle for just having someone come over and paint that as a mural on our wall.
Could it be an eyeshadow palette like their mini White Chocolate Chip Palette?
Or maybe it's a makeup bag or it could even be a pouch to put our goodies in — like the Pucker Up on Park Avenue makeup bag?
Do you think it could be Valentine's Day-themed?
So many questions! Either way, Jerrod's got us and all his fans riled up, YET AGAIN!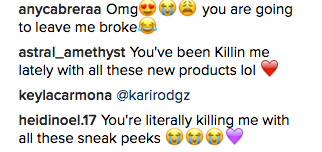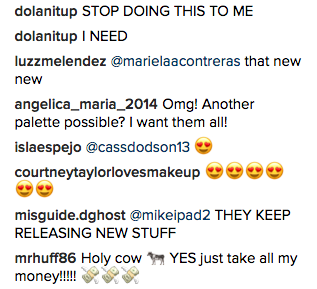 When will enough be enough, Jerrod? You're killing us, and our future bank accounts! (We're kidding, please never stop, we'd be so sad and we need every ounce of joy we can get right now.)
What do you think is under this beautiful packaging? Isn't it to die for?