OMG: Too Faced just released the cutest emojis ahead of their Sweet Peach collection
Emojis are a true blessing in the world of smartphone communication. In order to truly express ourselves, we can now infuse our long distance conversations with winks, side eyes, or cats on motorcycles. But now, for makeup lovers and fruit lovers alike (why not both), Too Faced just released Sweet Peach emojis and they are as free as air!
The new set of emojis from Too Faced cosmetics is appropriately named the "Sweet as a Peach" emojis, and it features: sad peaches, cry-laughing peaches, peaches in love, peaches feeling despondent, and a whole barrel of emotional peaches!
The theme for the emoji set makes total sense given the fact that fans have been waiting patiently for the Too Faced Sweet Peach collection of fruit-inspired lipsticks and eyeshadow.
Thanks to the fun and flirty beauty brand, you can now cover your face in peach-themed makeup while texting exclusively juicy emojis.
This feels like a very summery and endearing themed obsession to tap into.
You can already shop (download) the free Sweet as a Peach Emojis from the website Appshopper.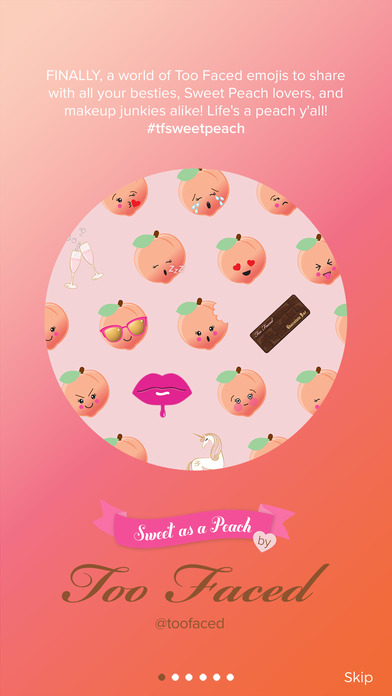 Now we can express our feelings through a series of chilled out fruit wearing sunglasses or disoriented peaches with a chunk bitten out.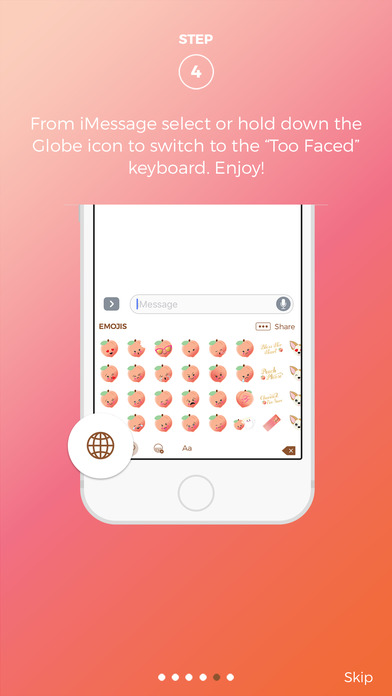 Go ahead and check out the Sweet as a Peach app for yourself, and see what juicy feelings come to the surface.