OMG: This new lip color from Anastasia Beverly Hills might just be the red lipstick you've been waiting for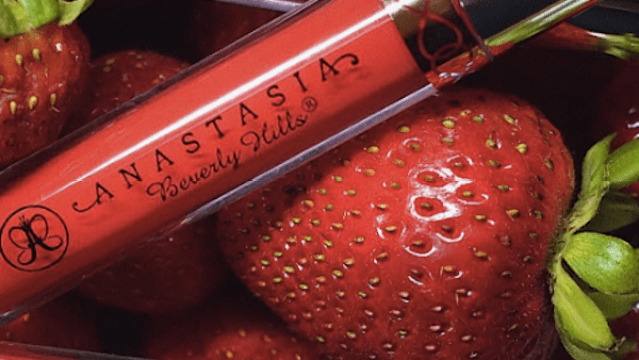 There are few makeup essentials that can be more game-changing than the perfect red lip. When you find the ideal shade of red lipstick you are transformed into a beautiful yet firm queen surveying your land, and the whole world becomes your kissable oyster. In a true act of benevolence, the cosmetic brand Anastasia Beverly Hills posted a sneak peek of a new red lipstick on their Instagram, and the shade looks like a match made in the fiery red flames of heaven.
Mark your calendars, because this juicy liquid lipstick appropriately named "Strawberry" will be available for purchase next Thursday!
We're feeling slightly confused about whether we'll be eating or applying this lipstick, but either way the color is on point.
It does feel fitting that Anastasia Beverly Hills is gifting us with such a gorgeous red lip, considering the luscious shades made available in their Fall Gloss Set.
The new "Strawberry" shade would sit perfectly in a fruit bowl with their berry-colored "Allison" lipstick.
Seriously though, why do all of these lip shades make us so hungry?!
Make sure you wash and iron your power outfit, because the delicious "Strawberry" lip color will be available for purchasing next Thursday!