OMG, Starbucks is bringing back its Halloween "Frappula" frappuccino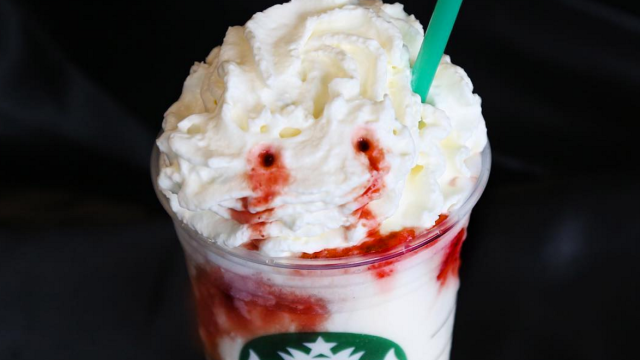 It's really happening, you guys. This is not a drill! The Starbucks "Frappula" is back and we are totally freaking out.
The company introduced the limited-time Halloween frappuccino last year, and it was so beloved by customers that they've officially brought it back.
If you haven't yet tried one, here's how Starbucks describes what's inside:
"The fang-tastic beverage is made with a layer of mocha sauce and a dollop of whipped cream on the bottom. White chocolate mocha sauce, milk and ice blended together are then layered on top, while a drizzle of strawberry puree oozes from the rim. The beverage is finished with whipped cream on top."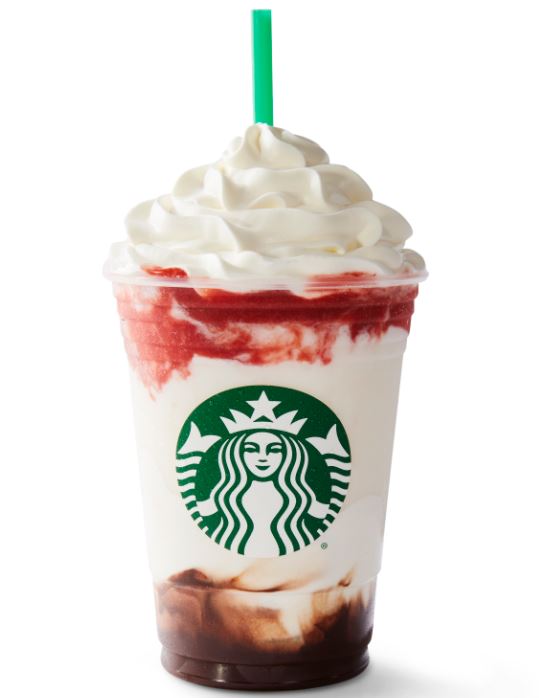 BRB, running to Starbucks to get one of these.
The company is definitely getting in the Halloween spirit. Alongside the Frappula, Starbucks is introducing limited-edition mummy cake pops made with vanilla birthday cake.
Plus, the company put together a Halloween playlist (catch it on Spotify!) so you know they're taking this holiday seriously.
Starbucks' first Halloween frappuccino was introduced in the U.S. and Canada in 2014: a green tea "Franken Frappuccino." Though it looked a little strange — mostly green with flecks of blended chocolate chips — it seemed to be well-liked. The Frappula, however, is the drink that's proved it has staying power.