OMG, Ryan Gosling will be hosting the premiere of "SNL"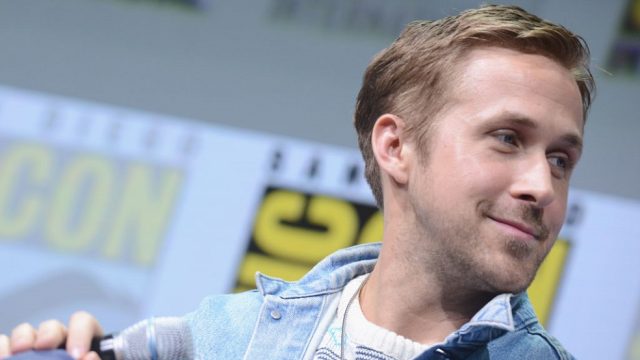 There are a few key episodes of Saturday Night Live you never want to miss — and the premiere is one of them. Thankfully, we know it's going to be on point, since Ryan Gosling will be hosting SNL for the second time. Gosling originally took the stage back in 2015, and you might remember that he had a case of the giggles in a few of his sketches. We're curious to see if history repeats itself.
The Season 43 premiere will air on September 30th, and Gosling will be joined by musical guest JAY-Z. As per usual, SNL announced the news in a fun way — by posting a photo of the news on Instagram.
Gosling will be on to promote his new movie, Blade Runner 2049, which will hit theaters the first weekend of October. The movie also stars Harrison Ford and Jared Leto.
If you missed his first time on the show, here are two of the most notable (and giggly) sketches that Gosling did. First, he appeared in an alien abduction sketch, which pretty much showcases how hilarious Kate McKinnon is.
https://www.youtube.com/watch?v=PfPdYYsEfAE?feature=oembed
And then, of course, there was "Birthday Party." Yes, it's a tiny bit creepy — but Gosling knocks it out of the park as a "hot dad."
https://www.youtube.com/watch?v=ruXBibhbD6o?feature=oembed
(Of course, Aidy Bryant had us cracking up too.)
Since the start of a season usually brings fresh ideas, we have a feeling that Gosling and the writers are already contemplating hilarious bits. All we know is that we're truly anticipating his second run, and will be watching it live. Because Ryan Gosling.