OMG 'Planet Earth II' has an extended trailer, and we cannot wait for this to come out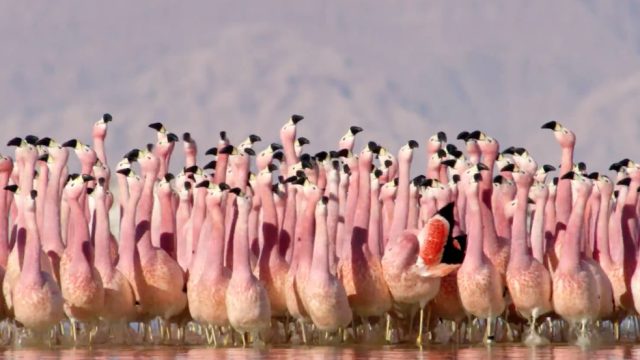 Times are rough, for us humans — and for the planet. And what better way to channel all that election-stress than to move our gaze outward? We have such a beautiful world around us, and it needs us to pay attention to it. And what better way to kick off a new worldly focus than to check out Planet Earth II? We already LOVED the first Planet Earth series, and we're literally so freakin' pumped about this brand new extended trailer for Planet Earth II.
Like, you have to see this for yourself NOW.
https://www.youtube.com/watch?v=c8aFcHFu8QM?feature=oembed
If you want the inside scoop (duh), BCC Earth explains,
"10 years ago Planet Earth changed our view of the world. Now we take you closer than ever before. This is life in all its wonder. This is Planet Earth II."
Our hearts just got *so* happy!
"A decade ago, the landmark television series Planet Earth redefined natural history filmmaking, giving us the ultimate portrait of life on Earth. Planet Earth II, narrated by Sir David Attenborough, will reveal our planet from a completely new perspective, using significant advances in both filming technology and our understanding of the natural world."
Like, come on, guys. How AH-MAZING does this sound? We're seriously so pumped! And also paying new attention to how we treat the planet (hint: pretty darn poorly).
BBC Earth gives us even *more* reasons to be thrilled for this beauty,
"And if you are not excited enough already it features an original score by legendary composer Hans Zimmer."
Because nothing is quite like a killer score with a beautiful beautiful masterpiece. Ah! We cannot wait.