OMG: L'Oréal bought these skincare drugstore brands for 1.3 billion dollars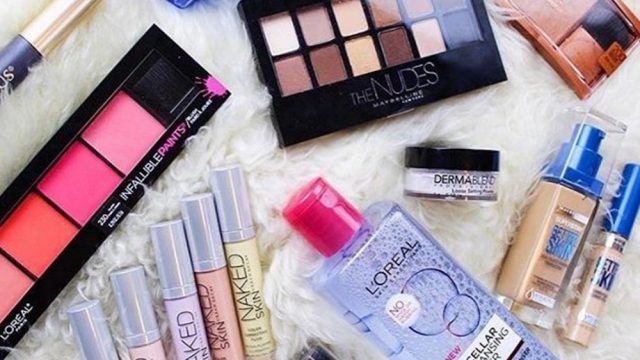 As a natural next step in their branding plans to gradually take over the world, L'Oréal bought three drugstore skincare brands for 1.3 billion dollars. It feels only safe to assume that their next haul in the skin care world will involve purchasing an island on which they can hang serums and boxes of antioxidant infused cream off of trees.
First, they came for the world of technology when L'Oréal released Beaumojis, which are exactly what you'd suspect, beauty-themed emojis for your texting needs. But now, L'Oréal has taken their ascendancy even further as they've absorbed three drugstore skin care brands: Cerave, Acne Free, and Ambi.
https://www.instagram.com/p/BPKgSp9g3CC
Even a handful of financial analysts agree that this is an advantageous move on their part, Eva Quiroga, an analyst at Deutsche Bank told WWD how this purchase will rapidly multiply L'Oréal's assets:
"The acquisition will almost double the size of L'Oréal's Active Cosmetics Division in the U.S. — a market where the group is still relatively under-represented, given the lack of its natural distribution platform — pharmacies, for instance."
Of course, it only helps that the three brands absorbed are already well-established.
https://www.instagram.com/p/BM7g7ooDGld
They can now join the growing number of brands that fall under the financial umbrella of L'Oréal, who also owns Kiehl's, Lancôme, Clarisonic, Garnier, Maybelline Cosmetics, and IT Cosmetics.
Basically, L'Oréal is playing the same absorption game as any other genre of a large-scale capitalist company.
https://www.instagram.com/p/BO54KACjp_l
Most of the time we're buying L'Oréal, whether we know it or not.