OMG Lindsay Lohan cut off part of her finger and it looks so painful
Well, here's some unfortunate and extremely scary news: Lindsay Lohan lost part off her finger during a freak accident on a boat, Jezebel reports. On Sunday, the 30-year-old was hanging out with friends, presumably off the coast of Turkey, when what sounds like the most amazing chill sesh ever went horribly awry.
According to TMZ, the troubling incident occurred during Lilo's attempt to anchor the boat by herself. She got caught up the ropes and was pulled into the water, but while trying to free herself, the anchor sliced through the tip of her ring finger.  Lohan shared a video of her bandaged finger on Snapchat and obviously it looks super painful.
"I almost lost my finger from the anchor," she captioned the video. "Well, I lost half my finger, thank goodness we found the piece of my finger… i just had surgery to fix it … it hurts so bad."
So, a true sign that you have a BFF for life  is if your bestie searches a boat deck for your severed finger (and retrieves it, ugh). Losing a portion of a finger and having emergency surgery to have it reattached sounds like one of hell of an afternoon, but based on Lohan's latest Instagram post, she appears to be taking it all in stride.
https://www.instagram.com/p/BLF9KyqBEIr
"One handed selfie??? ?," she captioned the photo, adding "#whatdayisit," referencing the unofficial Mean Girls Day.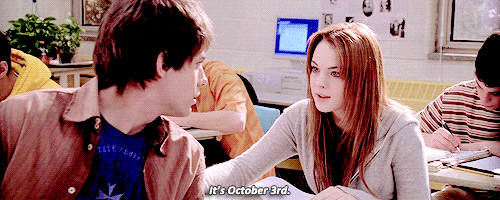 Um, yeah…we almost forgot about that, Lilo. Glad to see you're not letting a pesky little piece of finger stop you from acknowledging this most important day in movie history.
Get well soon, Lindsay!