OMG: Kylie Jenner's next makeup collab is with none other than Kim Kardashian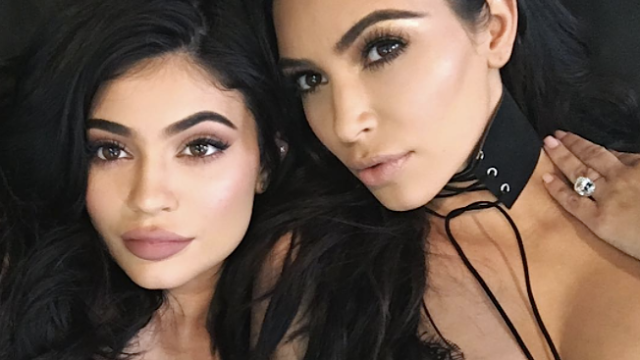 In late March, Kylie Jenner teased a mysterious new collab, and we (and her fans) had quite a few guesses as to WHO it could be with. While some suggested Kylie would partner with one of her BFFs, like Hailey Baldwin or Jordyn Woods, others threw out a major theory — it would be with big sister Kim Kardashian West. Well, looks like they were psychic, because Kylie Cosmetics announced today that it would indeed be Kim!
A video posted on Instagram shows Kim and Kylie in matching sleek hair and dewy skin, looking like the Calabasas version of the Sweet Valley High Twins.
https://www.instagram.com/p/BTCPlcWlX4t
The half-siblings apply what appears to be an all-nude Kylie Lip Kit, which is VERY Kim.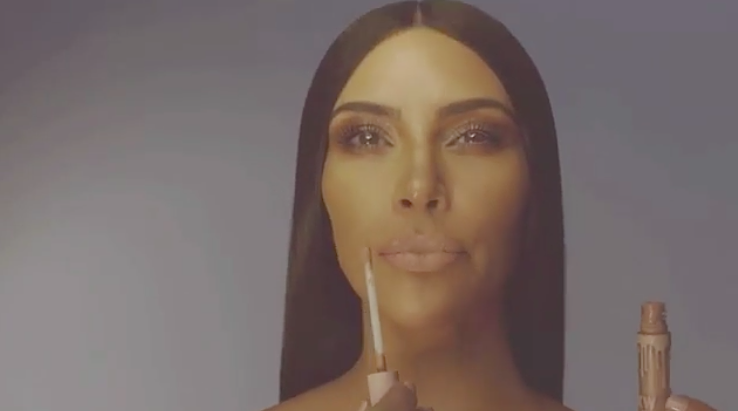 Of course, now we're wondering what else will be included in the collection. Could we expect a contour kit? Bronzers? Other Lip Kits?
WE ARE WAY TOO EXCITED FOR THIS!
https://www.instagram.com/p/BIbDEMMhWcS
The video was shot by Marcelo Cantu, featuring makeup by Kim's makeup artist Mario Dedivanovic and hair by Chris Appleton.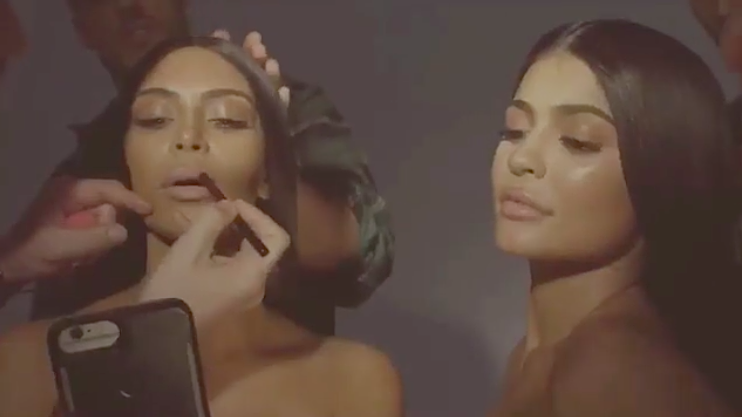 There's no official date yet aside from "COMING SOON," but knowing Kylie, this collection will probably drop sooner rather than later. So, make sure you have multiple devices ready since this will probably sell out in the blink of an eye.