OMG: James Charles fans are going to love his latest announcement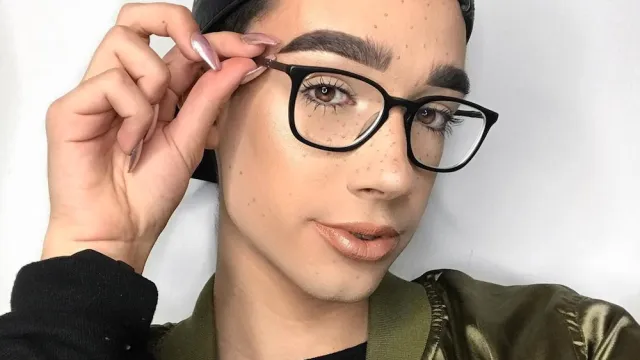 As we say goodbye to 2016, it's nice to focus on positive things that came from this year. One of our favorite moments, as beauty addicts, was the introduction of James Charles! As the new face and first male spokesmodel of CoverGirl Cosmetics, we're excited to see what new and exciting things are in store. Fans of the beauty vlogger, who weren't satisfied by simply seeing his pretty face on ads, can now rejoice because he has announced the launch of his own merchandise! Makeup's it boy took to Twitter to update fans on the release of his very own fashion line.
If only we could buy his fierce as fire brows!
Though, Charles had hoped to release everything in time for the holiday season, he tweeted that he would rather have a strong release, (in which he had time to make everything as perfect as his face) rather than rush it all out before it was ready.
The social media superstar knows what he is doing, and he is planning on keeping merch affordable in the $20 to $50 range. So far we know there are hats, hoodies, and t-shirts planned. With colors like baby pink, black, and army green, we are getting total '90s vibes.
A backwards cap is part of Charles' signature look! He was wearing one in the first CoverGirl shoot.
We can be sure there will be plenty of fabulous inspiration when it comes to the hats in the line.
It's hard at times to believe that JCharles is only 17-years-old! When we were that age, most of us were still hoarding blue mascara before it was an edgy trend!
How the makeup magician juggles school, a successful beauty career, and over a million Instagram followers is beyond us, but we are so proud!