OMG there was a Halloween fashion show at NYFW, and here are the costumes we love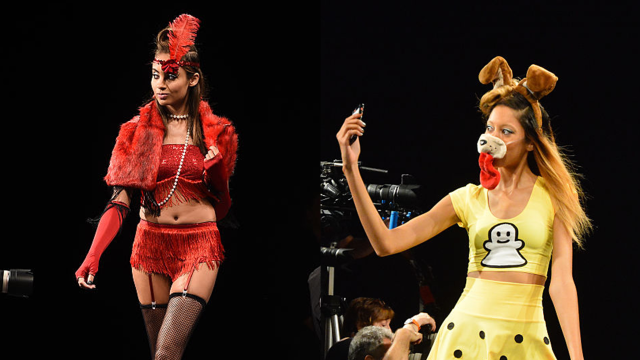 Maybe it was because we were so engrossed in all of the incredible fashion that walked the runway at New York Fashion week, or maybe it was because it was only September, so we didn't have pumpkins, witches and ghosts on the brain yet. However it happened, we totally didn't notice that there was a fabulous Halloween fashion show during NYFW. The website Yandy.com showed off some of their Halloween collection for this year, and there are so many great options.
By far our favorite was this adorable dog Snapchat filter. And she's taking a selfie!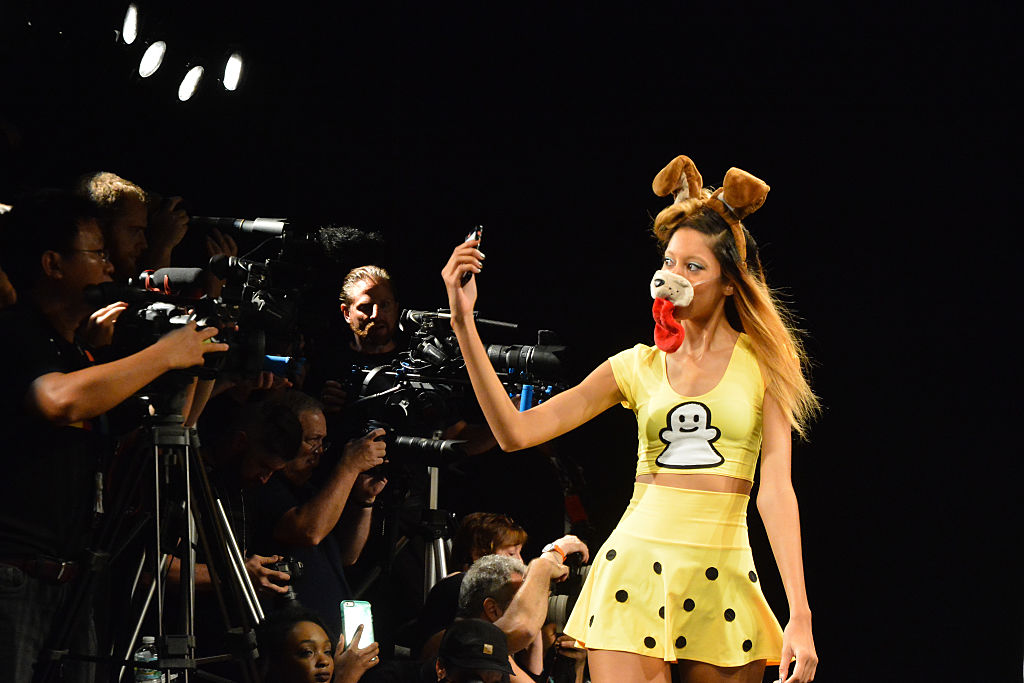 This costume is TOO perfect, from the adorable Snapchat yellow crop top and skirt to the addition of the dog face and ears that define one of our fave filters. Plus, you could take this idea and recreate a costume featuing any number of Snapchat's filters. Yandy hasn't released this two-piece Snapchat ensemble yet, but you can get the dog filter mask for $35.95.
This lingerie-inspired flapper dress is totally the bee's knees.
Yandy is definitely known for their sexy lingerie, and this is definitely pretty skimpy even by sexy Halloween standards. We love the fringe shorts, and the crop top is so chic it might live on beyond Halloween. And the little fur shrug and headpiece top off the whole look. You can find this fab flapper outfit on Yandy.com for $73.95.
This gorgeous peacock costume was one of the more stunning looks of the show.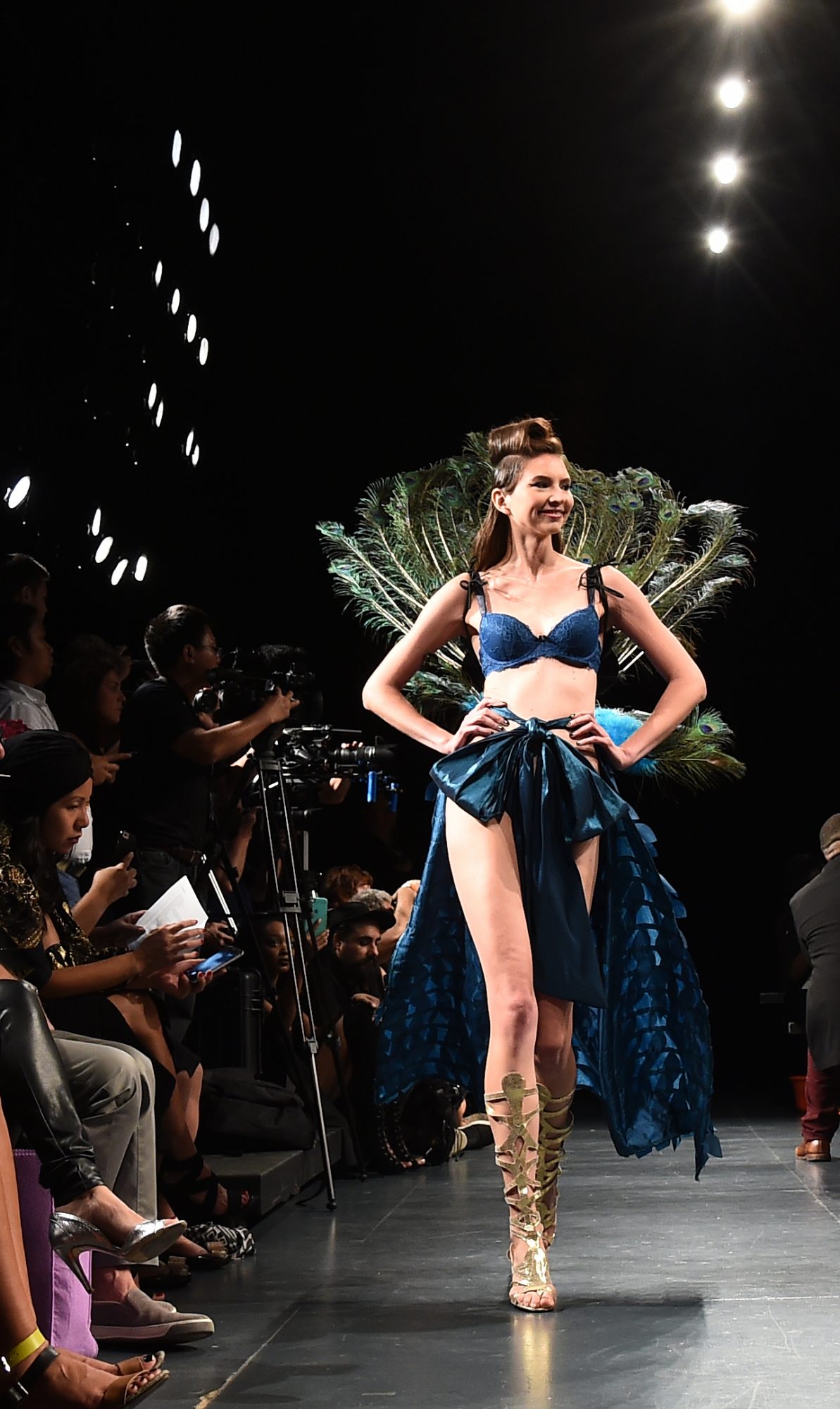 This costume is stunning and sexy. We love the idea of being surrounded in an arc of brightly-colored peacock feathers, and we love the dramatic bow that ties on this half train. We also think it was genius to pair this look with golden gladiator sandals. This is another costume that hasn't been released yet online, but you can find similar peacock costumes from Yandy.com here.
This moto-inspired witch is a fierce update on a Halloween classic.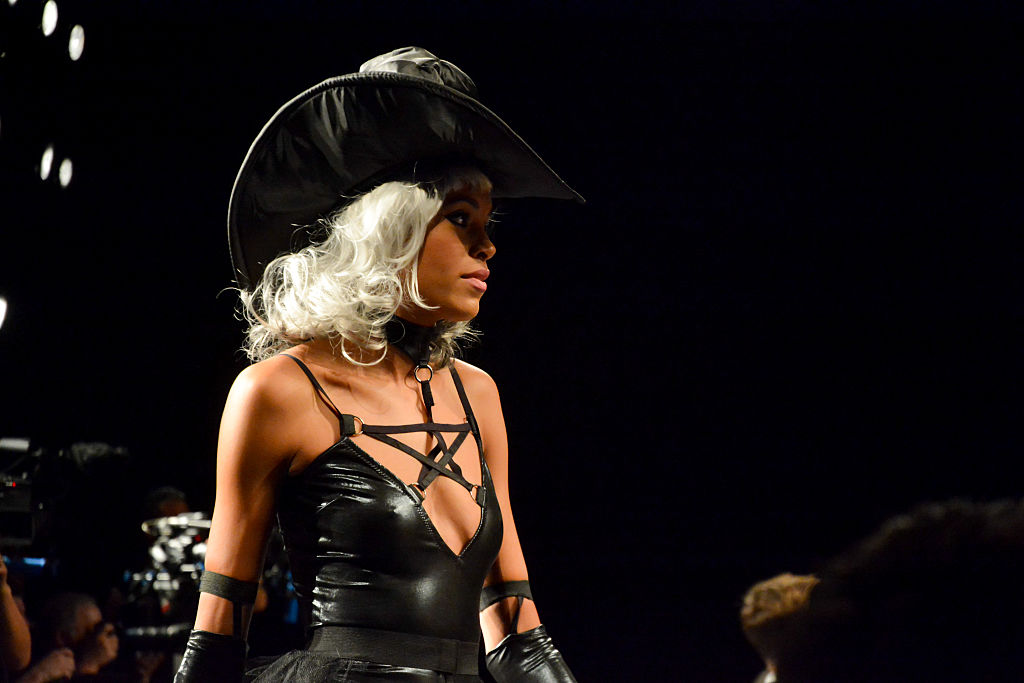 We love the leather look and the strappy pentagram on the front, which totally updates the classic witch look. Plus, the dramatic, swooping hat helps give this costume a little more of a high fashion vibe that makes us totally want to cast a spell. You can pick up this modern witch look on Yandy for $69.95.
There are so many awesome costumes to choose from this Halloween. How will we ever decide?