OMG 'Grey's Anatomy' star Camilla Luddington has the cutest baby bump EVER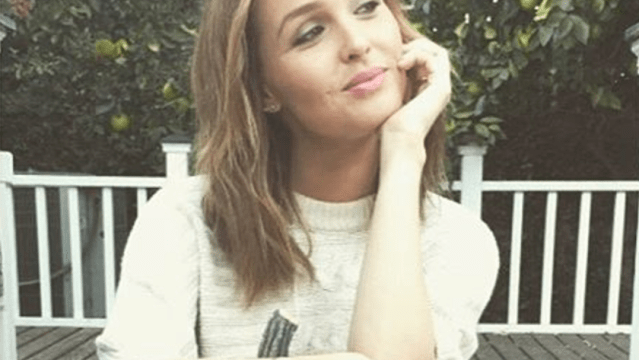 It was only one short week ago that Grey's Anatomy star Camilla Luddington shared news of her pregnancy, and we're still buzzing about it! Now, we are being blessed with — wait for it — Camilla Luddington's first baby bump photo! It's seriously too adorable for words! The British actress kept the pregnancy under wraps until the Instagram formal announcement. With an appropriate fall backdrop, she completes the picture with a pumpkin in front of her growing belly. And while her due date is set for spring 2017, we love seeing her work on projects like Grey's (of course), True Blood, Californication, and next up, Thirteen Reasons Why (based on the young adult novel by Jay Asher) that will air on Netflix.
I am SO excited to FINALLY share with you all news that ive managed to keep secret for what seems like forever now... I am pregnant!!!!!! This girl gets to be a "cool mom" ha! 😎
Seriously, it's one of the cutest pictures ever. She goes on in the post to talk about her "pumpkin."
We are beyond happy ❤️❤️❤️❤️ and i cannot wait to bring you all on this journey with me!!!! Ill be posting progress pics as the weeks go on but for now i figured id post this pumpkin 🎃 because come spring ill have a belly that size 👍🏼. So much love to you all ❤️ And nods of respect to the few of you who guessed right in the past few months- yes I saw your comments on that ellen/me video 💖!! Love, Camilla xxxx
With the announcement just a week ago, it's clear she was hiding her belly to give us this stunning full reveal. She certainly had us all fooled but we can't blame her! She's rocking pregnancy like a boss!
Pop 💫
Simply gorgeous! We can't wait to see more of both Luddington and baby to be in the coming months! Congrats!