OMG: GlamGlow is coming out with a new matte glow moisturizer and it has volcanic minerals in it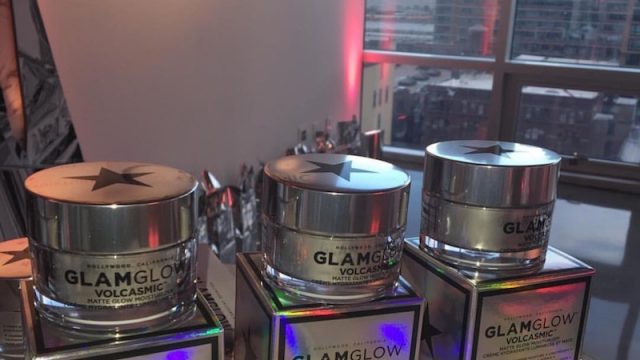 If you've ever found yourself wishing you could shine with the majestic beauty of a volcano, you're now in luck, because the cosmetics brand GlamGlow is coming out with a new matte glow moisturizer infused with volcanic minerals! While many of us know the wonder of GlamGlow's many high-end masks, their newest foray into the competitive world of matte moisturizers is basically the beauty industry version of a third grade science dream! The first sneak peek of GlamGlow's upcoming Volcasmic Matte Glow Moisturizer was posted on the BeautyLogicBlog Instagram, and announced that the new moisturizer formula contains volcanic minerals and a Teaoxi complex to both hydrate and re-balance skin. Um, yes please.
Wait, so we can get better skin by rubbing gooey volcano bits into our face?! We are SO down.
Apparently the volcanic eruption of moisturizing goodness will be available in late November!
via giphyThe beauty blogger Lara over at PrettyConnected was able to sneak into a launch party for the new volcanic moisturizer and said their Teaoxi Complex includes cherry tomato leaf, prickly pear, and winter Daphne flora. The best part? It smells like a creamy skin dream.
We never thought we'd find ourselves waiting on a moisturizer literally made out of a mountain. Apparently the future is bright and full of lava-infused skin.