OMG Comic-Con brought back "Double Dare!"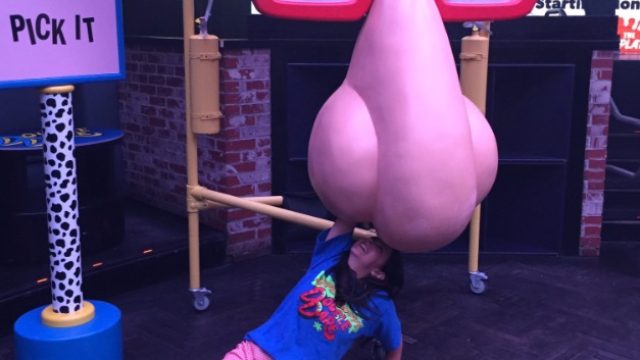 Comic-Con just got even cooler. Didn't think that was possible? Neither did we.
But for one night only, Comic-Con brought back Nickelodeon's Double Dare, and it was a '90s dream come true.
At the special event celebrating Double Dare's 30th anniversary, super lucky participants answered questions from non other than Marc Summers himself! And (to perfectly round out the Nickelodeon-style playfulness) they competed against the cast of All That.
It had everything you would want or expect from Double Dare including both mental and physical games. There were trivia questions that lead right into hilariously messy physical challenges.
And the best part of all was of course the *obstacle course,* complete with the oversized nose with disgusting (but amazing) booger goo inside.
So was it the best night of their lives? Yeah, probably.
Thankfully, basically everyone in attendance tweeted/Instagrammed about the event so anyone who was not lucky enough to be around for the magic can still take a trip down memory lane— because duh, nostalgia is real.
From the helmets to the host to the heated competition, they brought some serious '90s-style heat to this convention floor.
Everything about this makes it feel once again like you just got home from school and are ready to see some seriously wacky TV.
And Double Dare obviously wouldn't be complete unless somebody gets slimed, which happily happened.
Long live Double Dare!