OMG: Apparently 'Brooklyn Nine-Nine's' Stephanie Beatriz is a *super* talented artist, and we're even more in love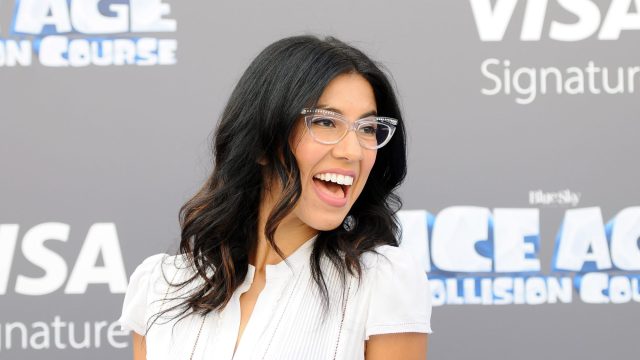 Best known for playing Detective Rosa Diaz on the always impressively progressive Brooklyn Nine-Nine, Stephanie Beatriz became our dream girl when she came out as bi this summer. Beyond her super on point sense of humor and perfectly quirky style, she's totally crush-worthy, and just got even cooler, because we just found out that she's also a ridiculously talented artist.
Yesterday, Beatriz posted this KILLER work of art to her Instagram.
Like, hello. Remember how we told you that fashion art is 10000% our aesthetic? Well, apparently Beatriz knows our souls, because, OMG, that is so effin' good!
It's not the first time she's stolen our hearts, though.
Remember the time she announced she's taking synchronized swimming classes?
https://www.instagram.com/p/BIRQGuahE5p
OMG, stop.
Or the time she was all of us eating a hundred burgers?
Maybe not a hundred, but our lust for greasy food is never-ending.
And, of course, a huge dog cuddler like us?
What a dream.
Stephanie Beatriz, you have our hearts. And we want more of your art, like, yesterday.