OMG Adele's Grammys dress is the lushest green we've seen in forever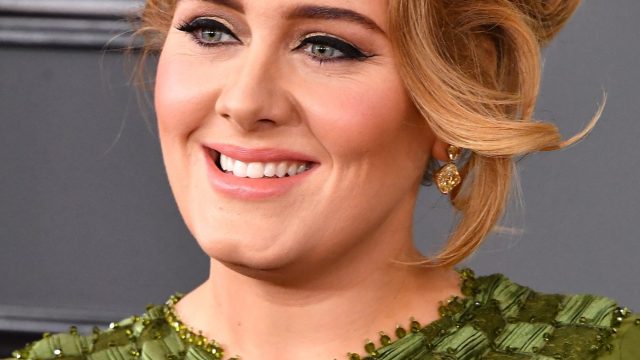 We are so obsessed with everything that happens at the Grammys. Between celebrities being recognized for their hard work, the amazing performances and the excited audience rocking out to our favorite songs, we couldn't be more content for the night. But what is better than all of this you may ask? The red carpet of course! Adele's Grammys dress is the lushest green we've seen in forever! What we would give to get ready with her for a major event.
Adele stepped out onto the red carpet looking fierce! What we love about Adele is she knows how to destroy any red carpet she sets foot on, and those of us sitting at home in our sweatpants major inspiration. Normally green is a difficult color to pull off, but this dress is giving us utilitarian vibes in the best way possible.
She rocked a custom olive green Givenchy Fall 2016 Haute Couture gown and custom satin pumps with Swarovski crystals and Lorraine Schwartz jewelry.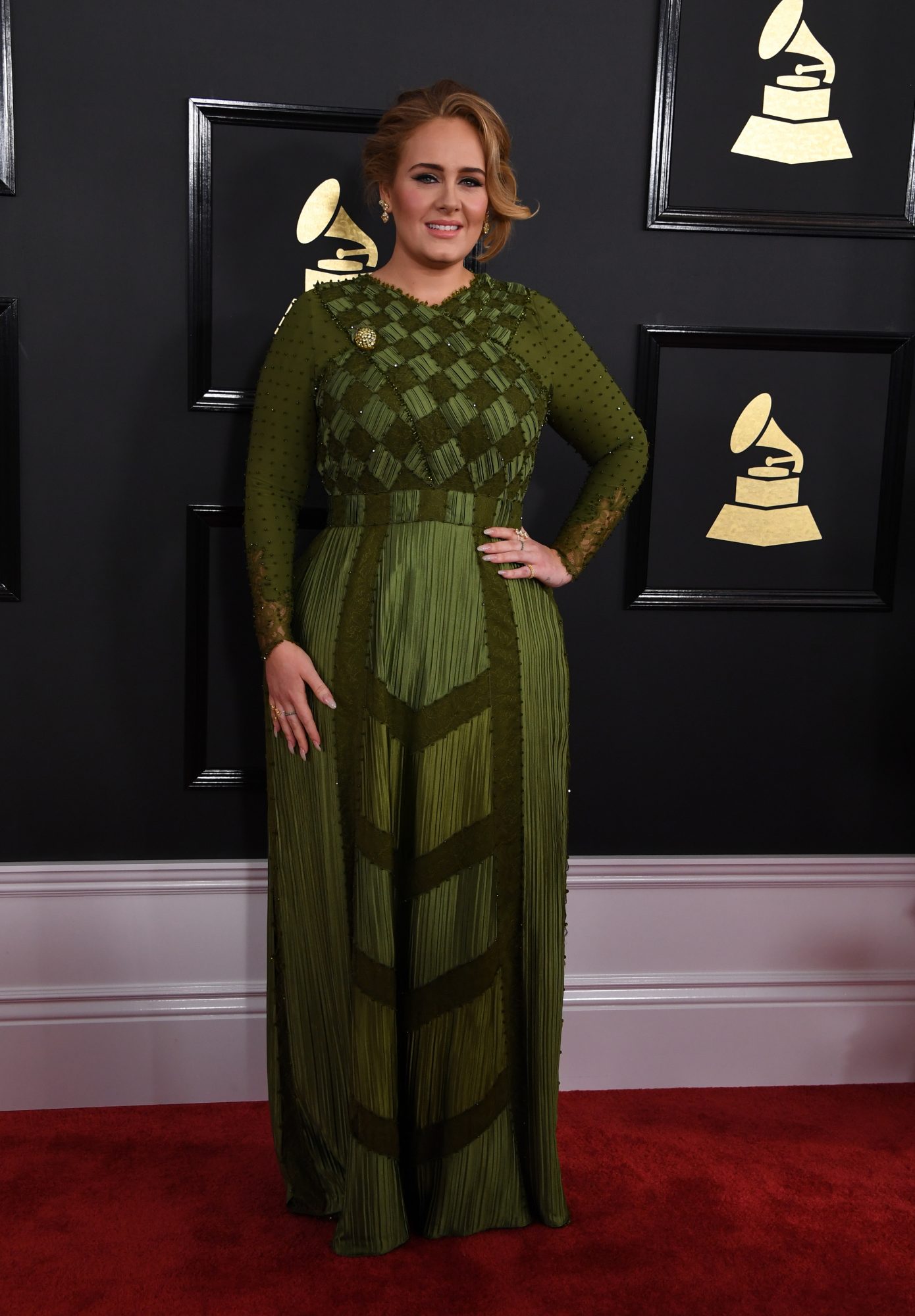 Her look was styled by Gaelle Paul and her elegant updo was created by Chris Appleton.
What pulls this look together though is the flawless execution of her makeup by Michael Ashton (the man behind her perfect eyeliner). According to the makeup artist, he created the base with Marc Jacobs Beauty Under(cover) Coconut primer, Marc Jacobs Beauty Genius Gel and Marc Jacobs Beauty Remedy concealer pen. Her nude lip is Le Marc Lip Creme in Slow Burn and Fawn Over Me Liquid Lipstick. If you want Adele's full makeup look (and Grammys skincare regime) you have to check out her makeup artist's Instagram because he broke down the whole look. Just in case you happened to find yourself shopping tomorrow and wanted to recreate this look for an upcoming event!
Congrats are in order for the singer killing the red carpet game AND winning two Grammys tonight.