Here's where the 2028 Olympics will be held, in case you need the reminder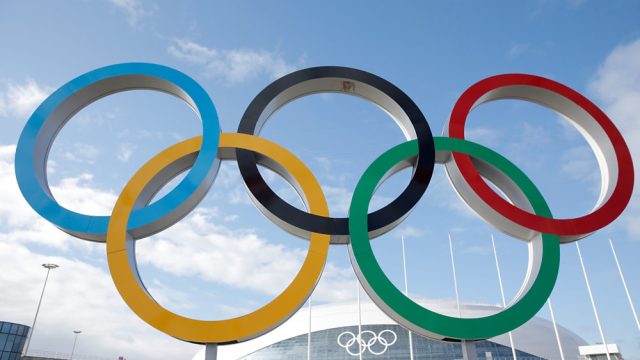 As the PyeongChang Winter Games skate (and ski, and bobsled) their way toward next week's closing ceremonies, we can't help but look ahead to future. Will Shaun White hang up his board for future Olympics? Will these games have a lasting impact on North Korea and South Korea's diplomatic relations? Will commentator Johnny Weir figure out a way to add even more gemstones to his blinged-out headset next time around?
One thing we know for sure is where the Olympics will actually be going down in the coming years. Because the competition is a huge undertaking that requires immense international coordination, planning, and funds, they like to pick the places pretty far ahead of time. For instance, in 10 years, we'll all be live tweeting (or using whatever new technology has taken over by then) about the Los Angeles 2028 Summer Olympics.
Los Angeles was officially awarded the 2028 event last year, when the International Olympic Committee swapped a few things around — and awarded Paris the 2024 games.
But first, Tokyo will host the 2020 Summer Games and Beijing will host the 2022 Winter Games. It will be the third time the California city has hosted the Olympics since it first hosted in 1932. After the deal with the IOC was reached in 2017, L.A. City Council President Herb Wesson said in a statement that he and his fellow L.A.-dwellers are eager to bring the transformative power of the Olympics back to their city:
"In 1932 and 1984, the Olympic Games helped to transform our city for the better — not just through bricks and mortar, but through new opportunities for our communities to watch, play and benefit from sport," Wesson said. "Over the next 11 years and beyond, we want to bring those benefits to young people across this city on an unprecedented scale."
LA Stadium at Hollywood Park is slated to host the Opening Ceremonies and archery. Track and Field events and the Closing Ceremonies will be held at Los Angeles Memorial Coliseum. Men's and women's basketball will be at the Staples Center. Beach volleyball will be at Santa Monica Beach.
https://www.instagram.com/p/BXO1QtrgohQ
https://www.instagram.com/p/Be_ThPbHz9e
https://www.instagram.com/p/BZDH1S5gewR
Obviously, L.A. has proven itself to be a city that can handle the huge undertaking that is the Olympics in the past. And it makes sense when you think about it: Los Angeles is all about glitz and glamor. A decade from now, it'll be all about gold.