Here's when Olympic figure skating is happening, because we know it's your fave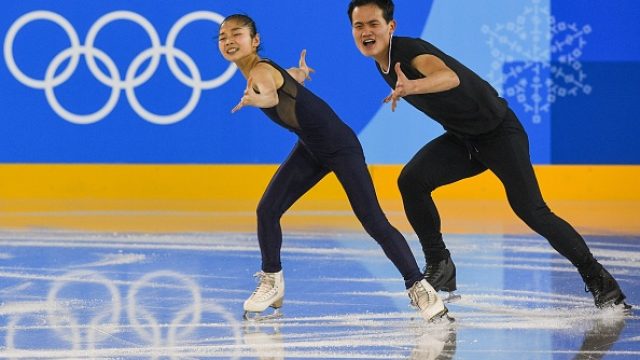 The 2018 Winter Olympics are almost here! We're looking forward to watching all of the events, but there's a special place in our hearts for Olympic figure skating. Between the glitzy costumes and heart-stopping routines — and thanks in part to our current obsession with I, Tonya — we don't want to miss a minute on the ice.
Luckily for skating fans, there will be something to watch nearly every day of the competition. The team figure skating event will start on February 9th and continue through February 12th. After that, pairs events will take place on February 14th and 15th, with the men's singles competition following on February 16th and 17th. Ice dancers will compete on February 19th and 20th, and women's singles will finish off the skating events on February 21st and 23rd. Most events will begin at about 8 p.m. ET. If you don't have cable, don't worry; NBC will be streaming the events online.
The figure skating competition this year is sure to have plenty to watch. Team USA's figure skaters will bring a lot of fresh faces to the table, including the only male skater to ever land five quadruple jumps in competition and the first openly gay man to compete in a Winter Olympics. And the United States is vying to take home gold in the women's competition for the first time since 2002.
https://www.youtube.com/watch?v=4vFOcOPq2O0?feature=oembed
https://twitter.com/udfredirect/status/852011340499525633
Additionally, two figure skaters will make history as the first North Korean Olympians ever, competing on a unified team with athletes for South Korea.
https://www.youtube.com/watch?v=LXEsvv2WmhQ?feature=oembed
Along with all the talented skaters, the 2018 Olympics will see some changes to competition rules. The PyeongChang games will be the first time ever that athletes can use music that has lyrics for their routines.
This year's games are already shaping up to be historic, and we are stoked to watch all of the Olympic figure skating events. Good luck to all skaters — especially Team USA!