Fashion and beauty you need to pay attention to during the 2018 Olympic Pairs Figure Skating competition
It's here! The 2018 Olympic Opening Ceremonies have finally arrived, and right now, we're still reminiscing about the Pairs Figure Skating competition. There are a few things that get us excited about the Olympics, and one of them is the fabulous figure skating outfits. Let's just say there have been quite a few standouts already, and we have a lot more to look forward to.
For starters, the Pairs competition on Thursday night (February 8th) was full of extravagant outfits and glamorous beauty looks. Seeing each custom dress float in the air was truly magical. And while all of the competitors performed beautifully, and looked stunning in their own unique way, there were a few standout fashion and beauty ensembles that took our breath away. We're excited to see what else is headed our way.
Let's take a closer look at the athletes who have stunned in their ultra-glam and fierce-as-hell outfits during the Olympics Figure Skating Competition.
Russia's Evgenia Tarasova and Vladimir Morozov: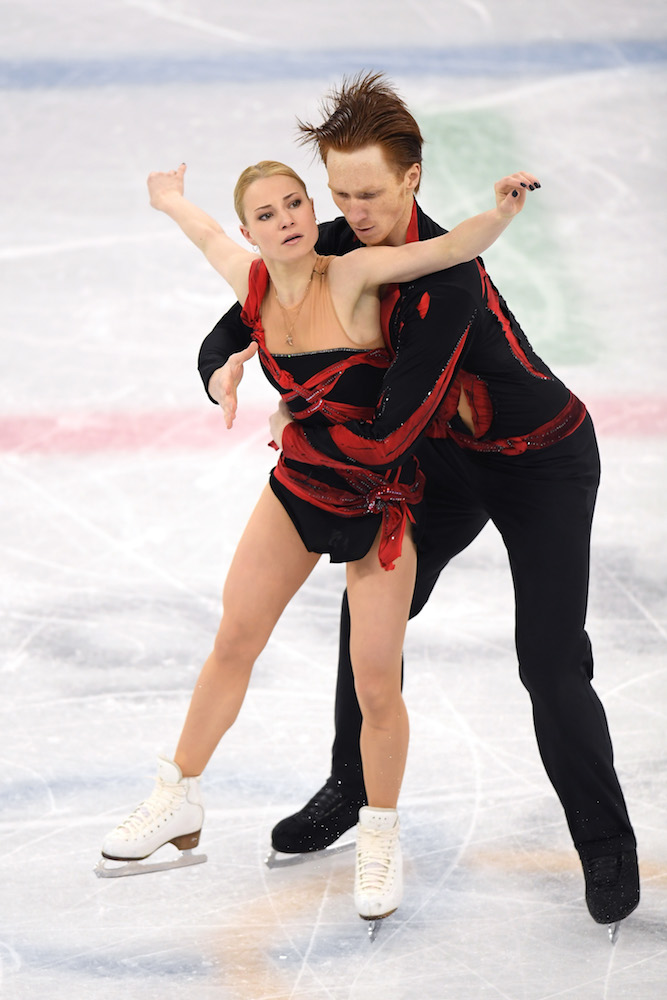 The red, fluttery detailing on both their outfits made it look like they were covered in flames. Tarasova's pulled-back hair and fresh-faced makeup meant that the focus was all on her dress and skills. This entire ensemble is dramatic, sultry, and doesn't mess around.
France's Vanessa James and Morgan Ciprès: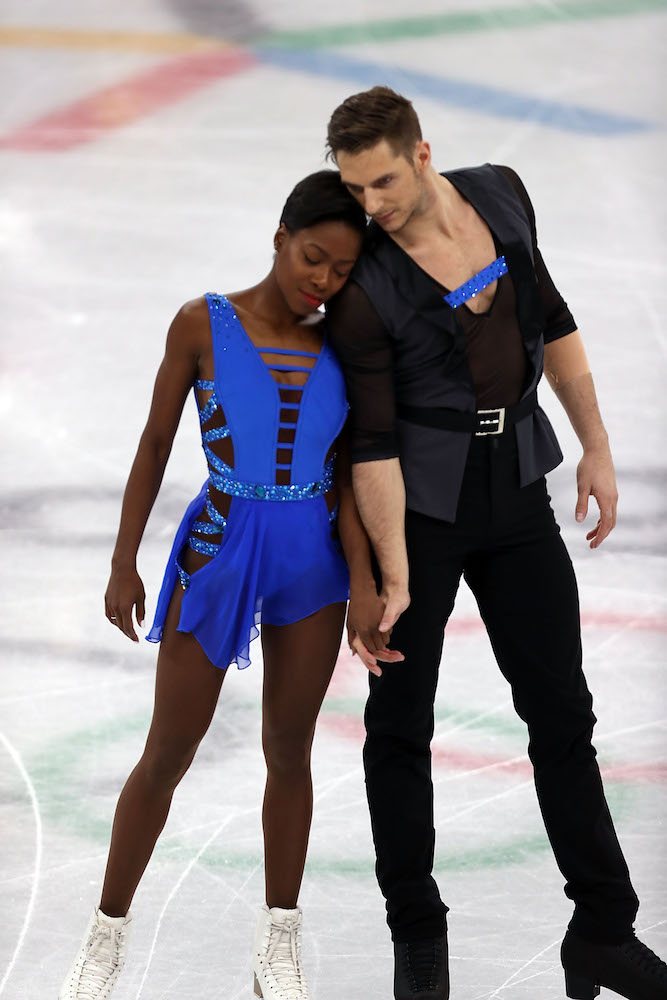 This soft, romantic blue dress leaped into our hearts the moment we saw it. The glittery, cut-out design on the dress gave a modern touch to its elegant shape. The combination of that ethereal dress with a subtle eye and orangey-red lip makes James look like an absolute goddess.
Germany's Aliona Savchenko and Bruno Massot: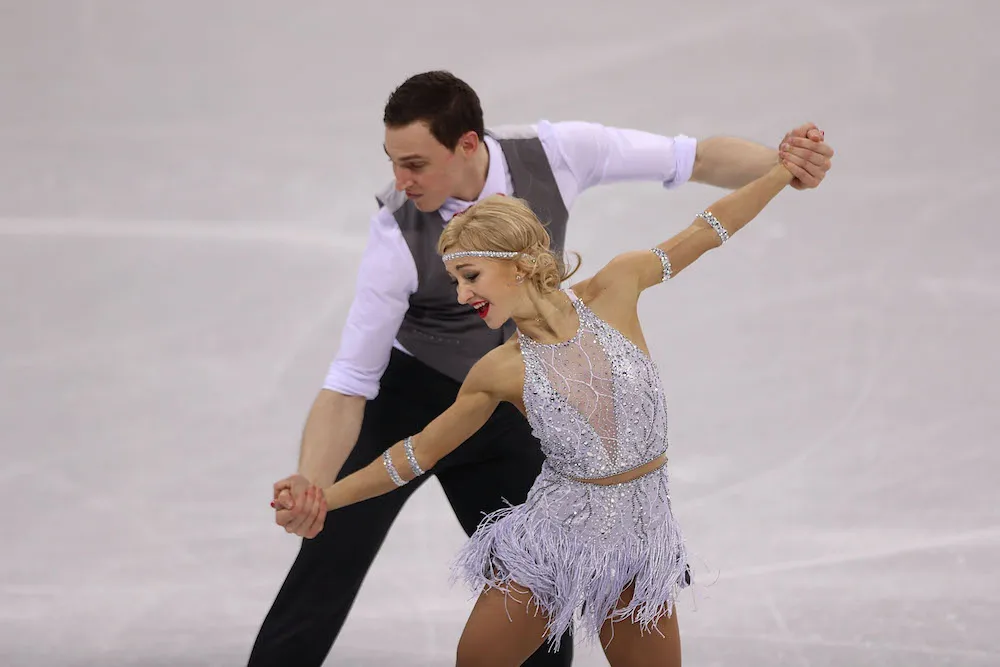 The only team to give us a bit of a costume-y feel, in the best way, was Germany. The 1920s-inspired outfits were fun and flirty, and they set the tone for the pair's joyful routine. We love the details on Aliona's dress and the flapper-style feathers add an extra touch of glam to the outfit. Her hair accessory and bold red lipstick perfectly complemented the dress. We're so glad they expressed themselves during their performance.
Italy's Valentina Marchei and Ondrej Hotarek: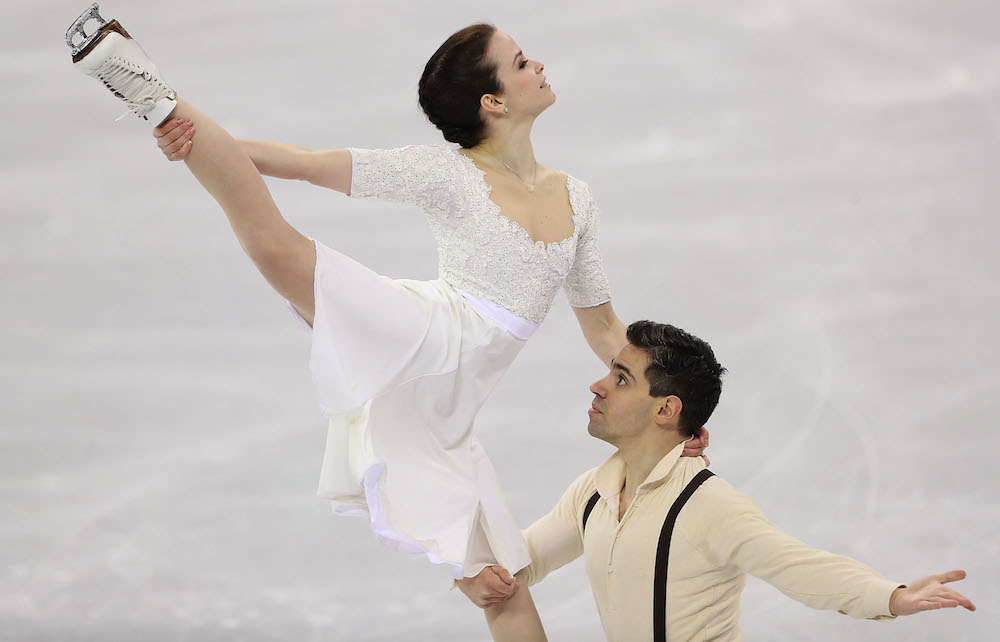 Italy's Marchei and Hotarek had incredible chemistry on the ice, and this bridal-inspired dress was truly breathtaking. The lace detailing, ribbon belt, and flowy skirt made this dress look regal. Marchei's braided updo and dainty necklace tied the look together.
Germany's Kavita Lorenz and Joti Polizoakis: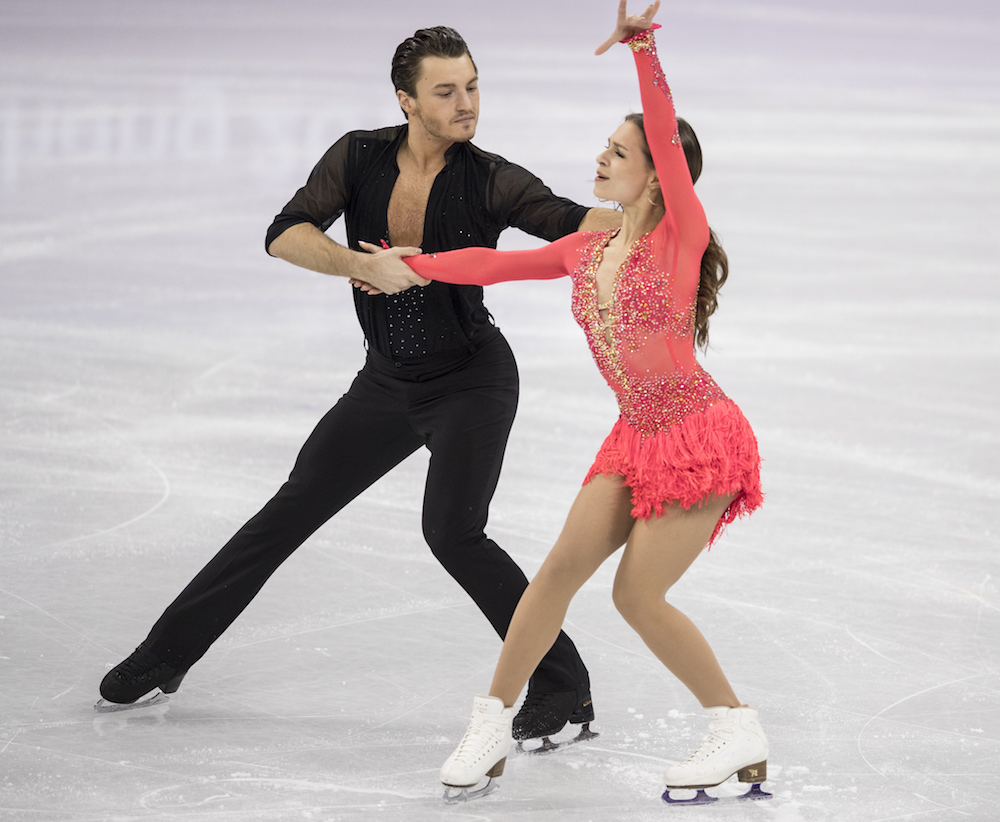 We are living for Lorenz's salsa-esque dress. The feathery bottom half of the outfit gave her look some pizzazz and she it looked stunning every time she spun. The bedazzled top and low ponytail gave her outfit an extra bit of oomph. We love the mini hoops, too.
Canada's Tessa Virtue and Scott Moir: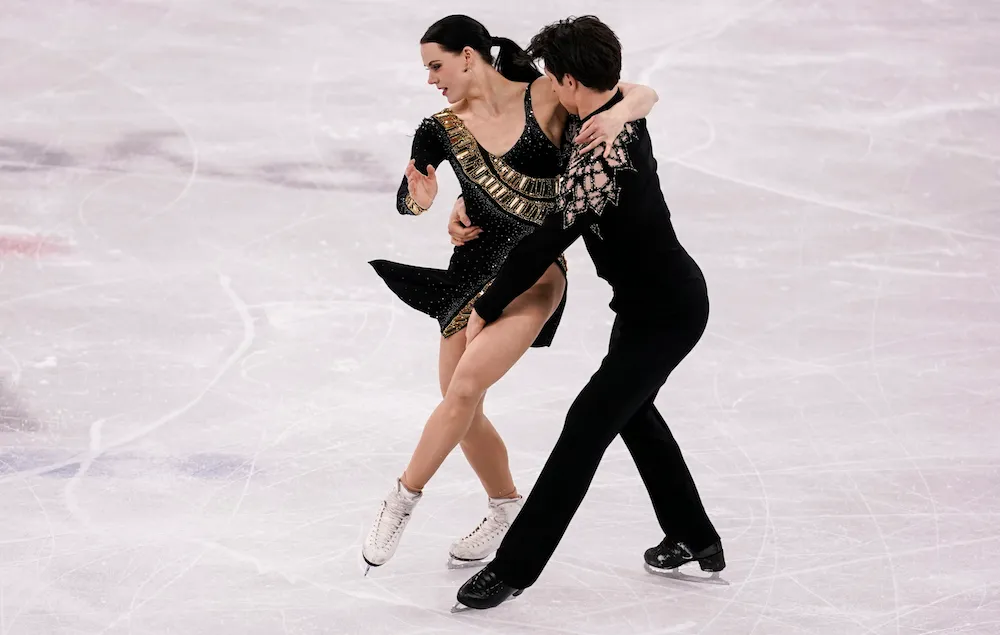 As soon as the Canadian team stepped on the ice, we knew this pairs' sparkly outfit was going to elevate the pairs' routine. Virtue's asymmetric dress with the gold detailing made her look like a glamorous Amazon. And Moir's equally gorgeous cut-out top looked fierce AF.
USA's Maia Shibutani and Alex Shibutani: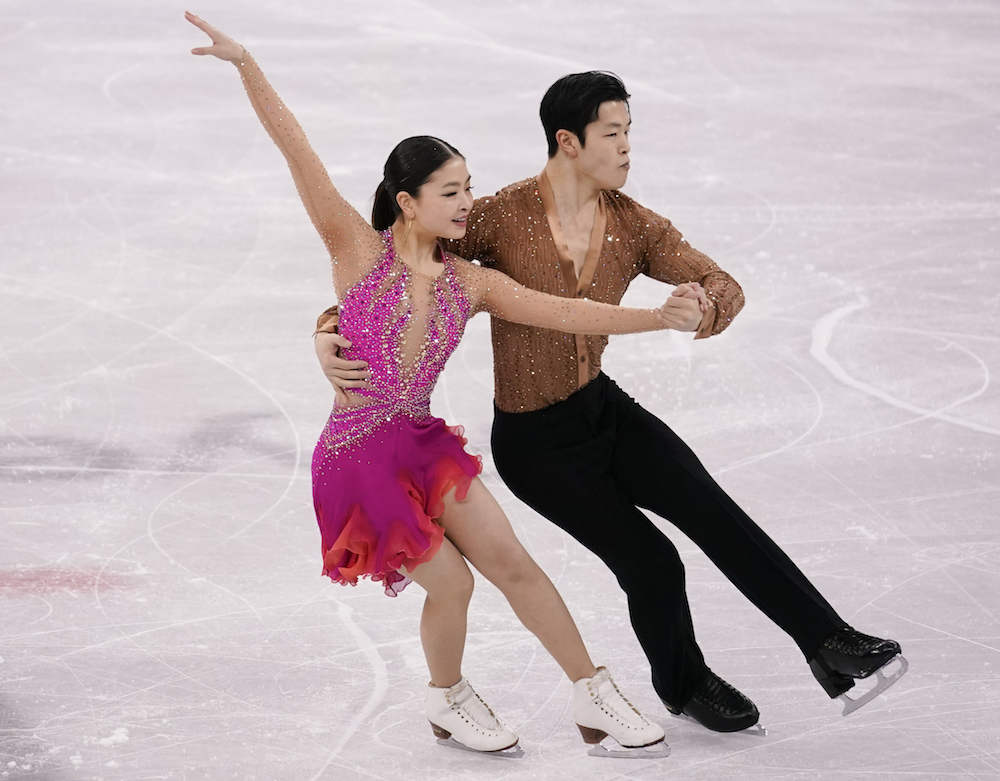 The brother-sister duo stole the show, not only with their routine but with their glittery get-ups. Maia's bedazzled ombré dress looked elegant and extraordinary on the ice. Her dress illuminated with each twist and turn, thanks to the sparkle detailing at her sleeves and top half of her dress, and the ombré skirt looked gorgeous.
North Korea's Kim Ju Sik and Ryom Tae Ok: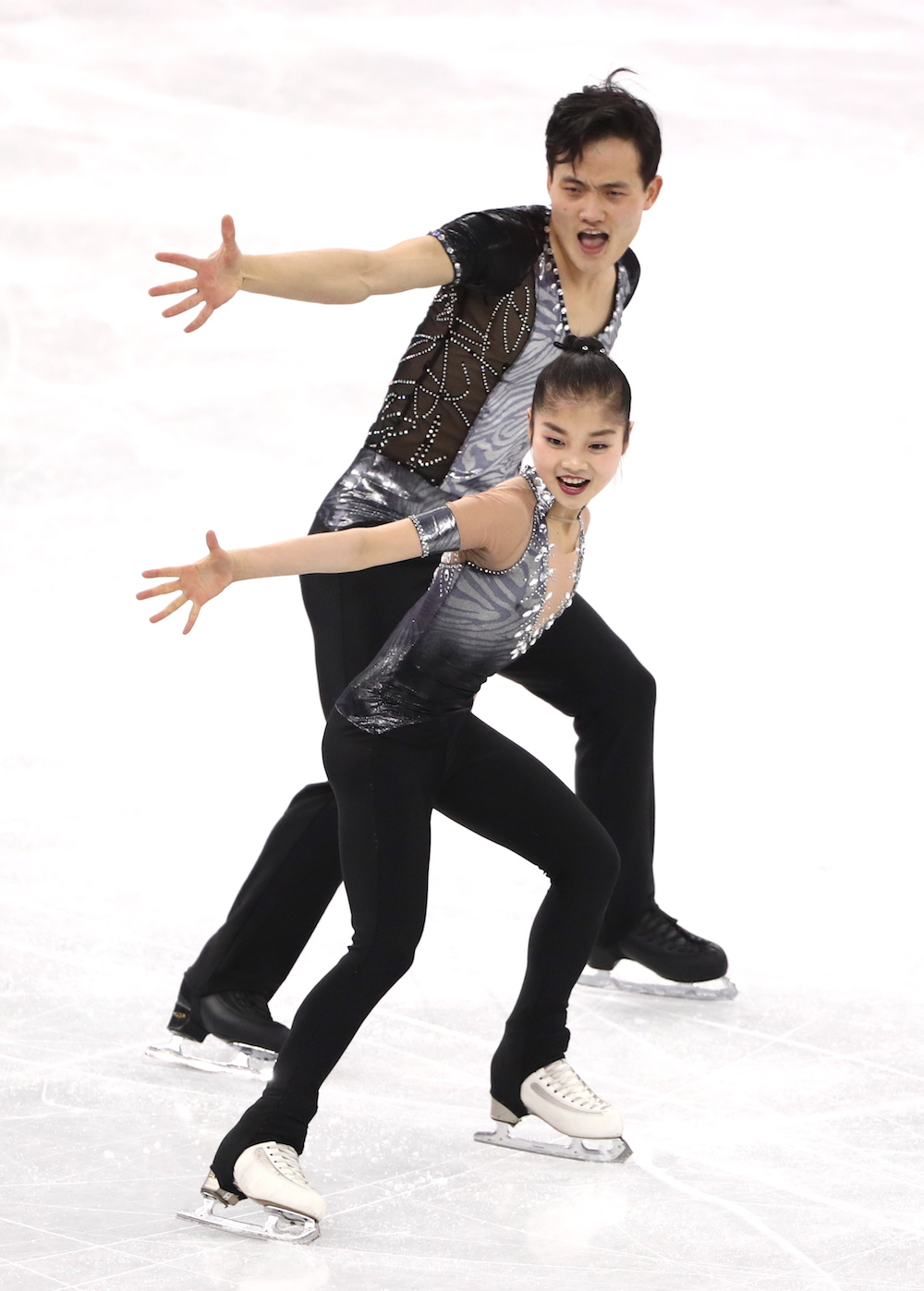 This pair came to slay. Out of 22 North Korean athletes, Ju Sik and Tae Ok are the only two athletes to have qualified for the Winter Olympics, according to CNN. Aside from their stellar performance, their metallic (almost rock n' roll-esque) outfits also stole the show. We love that Ju Sik wore pants instead of the standard dress for this competition. Overall, this team's outfit was unforgettable.
*Updates to follow*