Olympian Mirai Nagasu just wants to be on "Dancing with the Stars" now, and honestly, get that life
Olympic figure skater Mirai Nagasu started the 2018 Winter Olympics with a bang by becoming the first America woman to land the triple axel jump during the Games, and today, February 23rd, 2018 marks her last skate in the rinks at PyeongChang. But she's already plotting her next move, which is, fittingly, to be on Dancing with the Stars.
"I smiled in the middle of my program, which is very rare for me. I thought of this as my audition for Dancing with the Stars," she told reporters (via People.com) today after her free skate in the women's individual event. "I would like to be on Dancing with the Stars because I want to be a star." The latter half of the statement was reportedly said with a dash of snark, but it's technically accurate — if she's on the show, it would make her one of the "stars." There is no shame in the game.
This isn't the first time that Nagasu has made her post-Olympic dancing dreams known.
"Some athletes get to make their debut on Dancing with the Stars, and so I'm hoping my personality will win me a spot on that show," she told Yahoo! earlier this month, before adding that she'd love to dance with Mark Ballas "because he definitely helped Kristi [Yamaguchi] win the Mirror Ball."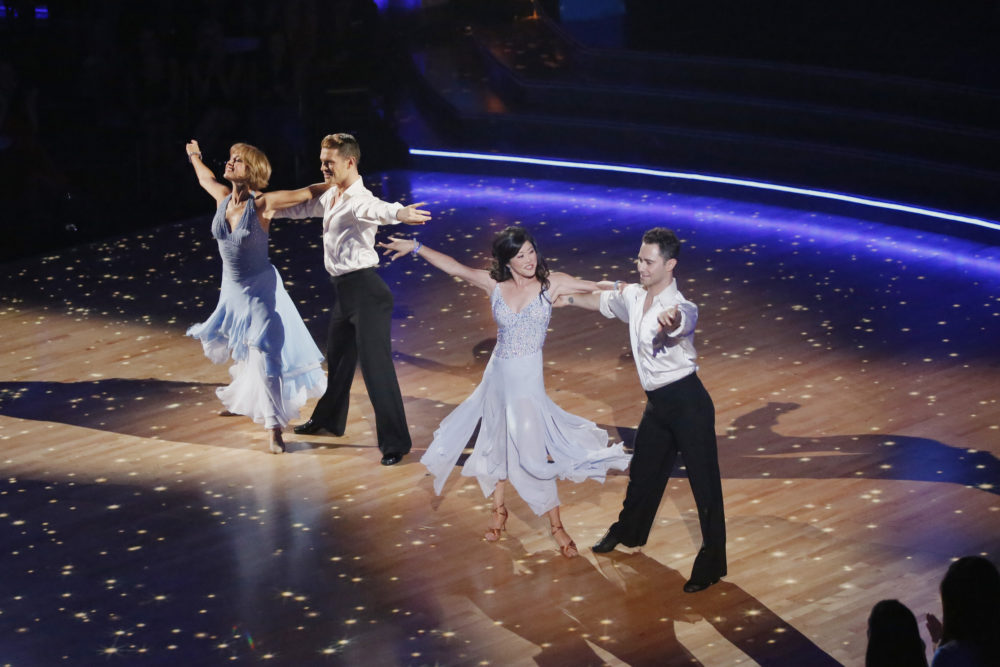 She's also made it very clear on Twitter that she wants to appear on the show, even noting that she cleared her school schedule in the event she gets the call to join the cast. (Hear that, ABC?)
BuddyTV reports that the next season of DWTS will premiere on April 30th, 2018 and the cast will be comprised entirely of athletes. Just get Nagasu and all our fave figure skaters (Adam Rippon, Scott Moir and Tess Virtue, obviously) on the show, and it's a done deal. We're already setting our DVRs for April 30th.