The Olsens couldn't return for "Fuller House" because they were busy winning the Oscars of fashion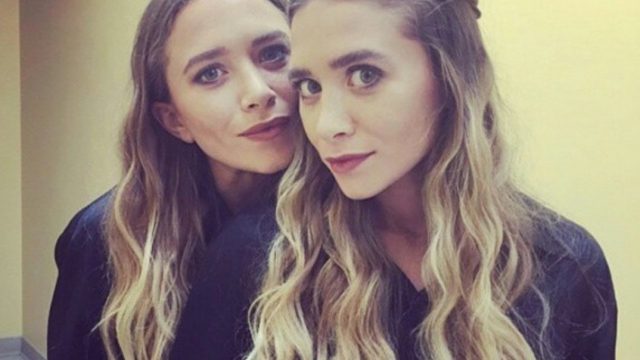 Be still our nostalgic, TV-loving hearts. We've only got a few more days to wait for the Netflix reboot of Full House, adorably titled Fuller House. With the new show set to premiere on February 26th (red alert: that's two days from now), our curiosity is going into overdrive. Will the dog be named Comet? How many times will Stephanie roll her eyes and say "how rude" in the first episode? And will this retort be as cute coming from a grown, adult woman?? (Probably. If anyone could pull it off, Steph can.) Are the Tanners, the Gibblers, the Gladstones (well, one of them…) and the Katsopolis-es ALL living under one roof? Because that's definitely a full(er) house. Like, crazy full.
But what we're really wondering is where the heck are the Olsen twins? With every other actor returning to the show, their absence is pretty glaring. And let's face it, Michelle was the cutest thing about Full House. Well, other than Uncle Jesse. But that was a whole different kind of cute, amirite?
Rest easy, guys. Mary-Kate and Ashley feel the love for Fuller House, but they're just busy winning ALL the awards and being amaze moguls in the fashion industry. Oh, and they're still pretty darn cute…
John Stamos (aka Uncle Jesse) told PEOPLE, "Lori [Loughlin] was talking to me about the twins and said, 'They just won a CFDA award.' And I'm like, 'Yeah, that's like winning an Oscar.' It was them and Tom Ford. I get where they're at."
CFDA stands for the Council of Fashion Designers of America, and is a pretty elite organization. Membership is by invitation only, and every year they recognize the top country's top designers in their prestigious award ceremony. Stamos is right when he says it's like winning an Oscar. And at last year's CFDA, the Olsen twins did indeed win. They beat out Marc Jacobs and Michael Kors for the coveted Designer of the Year Award.
So yeah. Mary-Kate and Ashley are a pretty big deal in the fashion world these days. They've got WERK to do. Unfortunately, that means no Michelle on Fuller House. But we understand.
Keep being amazing, Mary-Kate and Ashley. We get it. So does the rest of the cast, apparently. They're even including a clever nod to the Olsen twins' success on Fuller House. According to PEOPLE, Michelle's absence will be explained by her necessity to stay in New York and run her "fashion empire."
Yaaaaaassss.