Olivia Wilde shared the most candid pajama pic of Jason Sudeikis for his birthday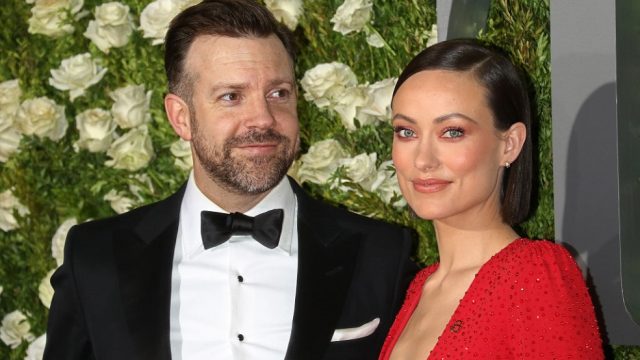 While they don't flaunt their relationship too much, we have to admit that Olivia Wilde and Jason Sudeikis are extremely cute together. The two have been dating since 2011, engaged since 2013, and are the parents of two very cool kids — Otis and Daisy. So, it makes sense that Wilde's birthday tribute to Sudeikis would include a pretty adorable father-daughter moment.
Sudeikis, who's currently working on a thriller film called Driven, turned 42 yesterday. Wilde decided to post three different photos to showcase her adoration. And, as Wilde often does, they all had clever and wonderful words attached.
While they're all great, our ultimate favorite has to be the aforementioned candid pajama photo with Daisy.
https://www.instagram.com/p/BZLyCAVnkGi
It's just nice seeing Sudeikis really shine as a dad. We also dug that Wilde referred to him as her "partner in life-crime," since that's a really important title to have when raising children together.
"This one represents his latest chapter, the one in which he became a dad to a little woman, who will grow up thinking all men can dance, sink a jump shot, and tell great jokes," Wilde joked. "Oh well."
Wilde's second photo just included Sudeikis. And his dimples.
https://www.instagram.com/p/BZLzYhLH1_d
Finally, Wilde shared a sweet photo of the two of them enjoying a game. And a kiss. Once again, her caption made us laugh.
https://www.instagram.com/p/BZNMexgnXNm
"Last post before this guy's birthday is officially over in the East Coast and/or instagram shuts me down for copious displays of affection," Wilde wrote.
But then, she offered up a little bit of love advice. Y'know, if you're also looking for a relationship as natural and sweet as theirs.
"Find someone who makes you swoon," she said.
We think she absolutely nailed it with odes. We hope Jason Sudeikis had a wonderful birthday, with many more happy years to come.