To see Olivia Wilde's homage to Planned Parenthood, you'll need to do a double take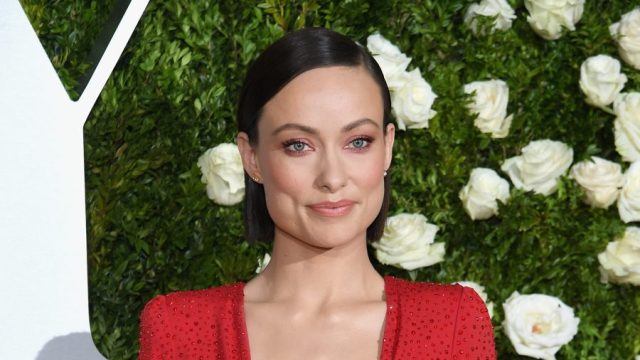 The Tony Awards allow theater lovers near and far to bask in all the glory that is Broadway. Whether you're hitting the red carpet or simply seated at home watching the show, the results are often the same: exciting, nerve-wracking, and so fun. If you're lucky enough to attend the awards, then you have an excuse to really dress up. And no one knows this better than Olivia Wilde, who sported a plunging red dress at the Tonys while also wearing her support of Planned Parenthood.
Olivia wore a small, gold Planned Parenthood pin on the left side of her dress, and her nod to the incredible organization is a subtle reminder that the fight for reproductive justice is long but not over. And amid a deep-V neckline and red, beaded embellishments, the pin blends in as if it is part of the dress.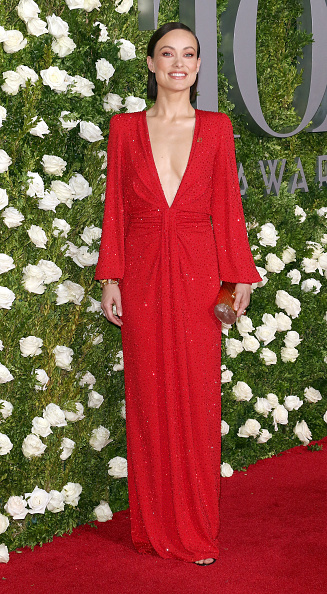 Olivia wore the floor-length gown with her short, dark hair slicked back. She kept her makeup simple, opting for a peach on peach look. With a slight dusting of peach on her lids and a coordinating lip color, this look is both spicy and sweet. And let's not forget that she's also fighting for a good cause.
If there's anywhere to stand with Planned Parenthood, it's on the red carpet, and we're so glad Olivia stood tall.