Olivia Wilde's photo with her two kids is a beautiful portrait of motherhood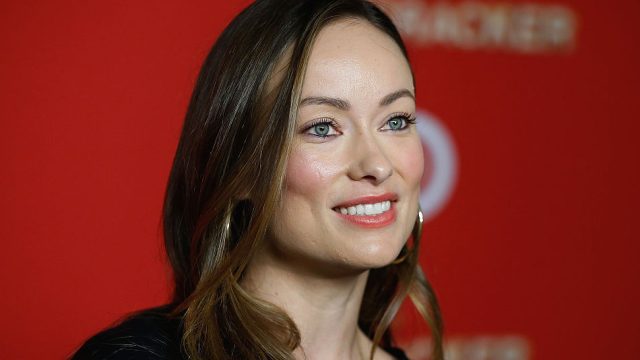 Although we've seen Olivia Wilde in her motherly glory before, her latest Instagram post shows the actress with both of her little chickadees (it was Easter after all). And the photo of Wilde with her two kids will fill you with all sorts of lovely family vibes in the best way possible.
If you aren't up on her personal life, Wilde has two children with her fiancé Jason Sudeikis — 2-year-old Otis Alexander (actually, little Otis will be 3 in just a few days!) and 6-month-old Daisy Josephine. Although she has posted a decent amount of pictures of her kids separately, a public photo that features Olivia, Otis, and Daisy is a rare treat for her Instagram followers.
We would say that it's Christmas come early, but the photo was a gift inspired by the Easter Bunny.
Although you can't see Otis' face too well in this photo, Daisy is just too precious and the happiness that Wilde is exhibiting is infectious. Plus, Wilde has provided plenty of other proof of Otis' adorableness in the past.
As for if Wilde and Sudeikis will ever add more kiddos to their happy troop, she told Marie Claire back in 2013:
"I can't wait for children. I'm open-minded about how many, but three, which I love, is like a little party."
So while that could mean that Wilde and Sudeikis will eventually add another beautiful baby into their family mix, she also said in that interview, "What happens, happens." And clearly, what's happening right now for Wilde is pure, motherly happiness.