Olivia Wilde proves that her kids are THE cutest with a single photo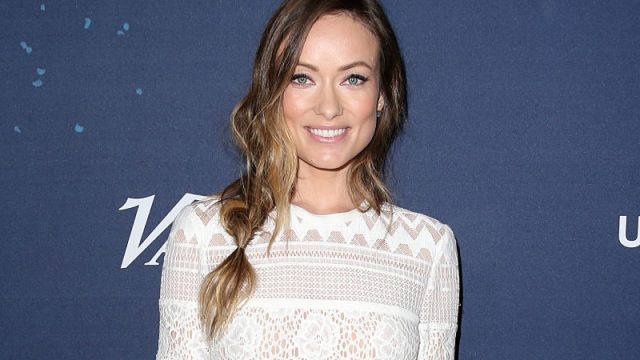 It doesn't take much for kids to be ridiculously adorable. Because they're kids, and that's what kids do best. But it's worth noting when they're being especially cute, because we could all use a little cuteness in our lives. Which is why Olivia Wilde's latest Instagram photo has us feeling all kinds of sappy.
Wilde and Jason Sudeikes have two kids together — two-year-old Otis and four-month-old Daisy. It's not at all surprising that their kids are crazy cute, because…well, their parents aren't terrible to look at either. Of course, we're sure Otis and Daisy have way more going on than just being cuties, but since we don't technically know anything about them other than what Wilde shares on Instagram, we're going to stick to what we know. (And what we know is that they're tiny, adorable humans.)
In her latest Instagram post, Wilde shared THE CUTEST picture of Daisy chillin' in her crib with big brother Otis underneath the crib.
Wilde captioned the photo "Sibling bonding," making the situation even cuter.
We're not exactly sure what Otis was doing under there. But chances are he was either in the midst of a serious game of hide and seek, taking a nap, exploring new surroundings, or simply taking some "me" time.
Either way, it all sounds pretty lovely.
We're thankful that Wilde isn't shy about posting pictures of her kids, because it's always fun to see what the family is up to. And it's super clear from all of her pics that her kiddos are so incredibly loved.