Olivia Wilde just gave birth to her baby girl AND released her picture and name (both gorgeous)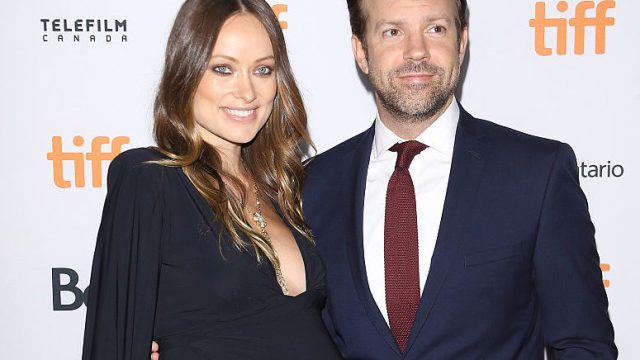 Can we get a chorus of enthusiastic "Woo hoos"? Olivia Wilde just gave birth to her baby girl! Unlike all those other times we waited with bated breath to learn a celebrity baby's name and see photos of the precious bundles, the actress did a big name and photo reveal on Instagram and we're low-key freaking out because isn't the name Daisy Josephine Sudeikis absolutely gorgeous and EVERYTHING?!
Back in April, the actress and her adorable son Otis announced that she was expecting her second child with Jason Sudeikis on Instagram and just look at baby Daisy's sweet little face:
"There goes the neighborhood. Daisy Josephine Sudeikis," the actress captioned the photo, adding, "Born, like a boss, on #internationaldayofthegirl. ❤️"
GAH! Too stinkin' adorable. Congrats to the Sudeikis clan! We can't wait to see more of the family's photos with their wonderful new addition.