Olivia Wilde is reuniting with Booksmart writer Katie Silberman for a much, much different kind of movie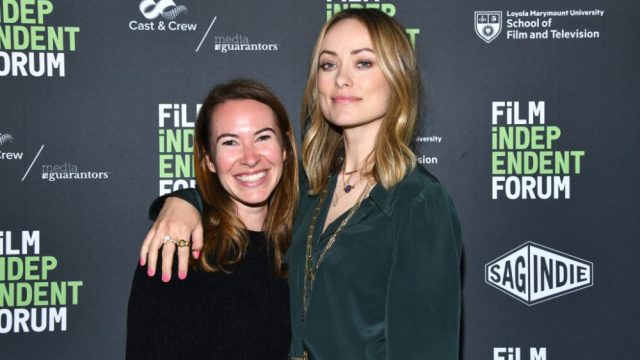 Coming-of-age comedy Booksmart has been a much-needed addition to the genre, thanks to its brilliant and realistic portrayal of teen girls. And we have an amazing team of women to thank for the movie, including director Olivia Wilde and screenwriter Katie Silberman. Given how much we love Booksmart, we were excited to learn that Wilde and Silberman are teaming up on a new project—albeit one with a very different tone.
Variety reports that Wilde will direct and produce the new thriller, Don't Worry, Darling, while Silberman will work on rewriting the film's script. (Siblings Shane and Carey van Dyke penned the original script.) The movie is described as "a psychological thriller for the Time's Up era" that focuses on a 1950s housewife, and we're already getting chills just thinking about it.
In addition to Silberman and Wilde, the creative team for Don't Worry, Darling will include producers Roy Lee (It) and Miri Yoon. So far, it's not clear which studio will work on the project, and no release date has been announced. But with Wilde and Silberman working together again, we have high hopes for this movie.
Wilde celebrated the news with an Instagram post featuring her and Silberman embracing while wearing matching denim.
"It's a shame I have to keep making movies with my enemy," she joked in her caption.
As Entertainment Weekly points out, this isn't Wilde and Silberman's only upcoming project together. The two are also working on a currently untitled holiday movie for Universal. We have a feeling that this partnership is built to last. We can't wait to hear more details about Don't Worry, Darling, and we're excited to see what else Wilde and Silberman have in store for us.