Olivia Wilde crying tears of joy after voting will melt your heart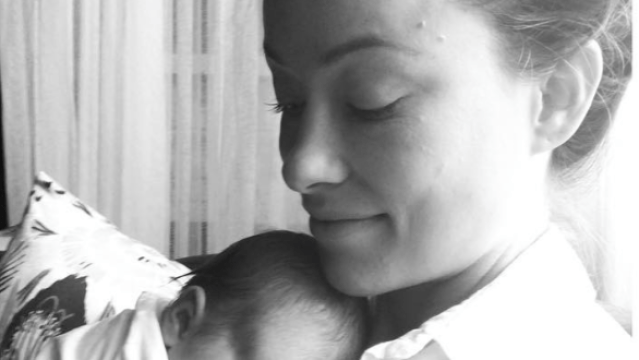 Today is Election Day in the U.S. and to say that emotions are high is an understatement. Many are excited to cast their vote and support their favorite candidate, with many celebrities taking to rallies, events, and social media to express the way they're voting over the past few weeks. Case in point: actress Olivia Wilde.
There was absolutely no doubt that Wilde was #withher, as she took to Instagram about a week ago to express her blatant disdain for Trump and his policies. And a few days ago, she made her preference plain at a Harper's Bazaar's November Issue party at The Wing. She sported an on-trend denim jacket, accented by a pin that boasted a vintage photo of Hillary Clinton. Wilde captioned the photo, "Voting jacket ✔️".
Yesterday, the Vinyl actress re-grammed a picture of Clinton with basketball star Lebron James at a Cleveland rally, with the description,
"Find someone who looks at you the way future prez looks at LeBron."
All those emotions came to their peak when Wilde went to vote today with husband Jason Sudeikis and their adorable daughter in tow. The brunette beauty shed tears of joy for the momentous occasion, inscribing her Instagram post:
"Baby girl's first election. It's a cool time to be alive. #tearsofjoy"
https://www.instagram.com/p/BMjn7wZjiOS
So sweet! That isn't all that Wilde has planned for Election Day, as she just took to Instagram yet again with an image dedicated to activist Susan B. Anthony.
It's going to be a long day, so stay tuned here for Wilde's reactions and those of all your favorite celebrities!