Olivia Wilde showed us how to style our bob haircuts for the fall
Hair is personal. Each person's hair tells a story; whether you wear yours long, short, green, blue, black, shaved, or braided, your hair can help people understand your style before you even speak a word. But for those of us with short, bob-length hair, style options are a bit more limited. That's why we love Olivia Wilde's take on styling her bob, which she wore half pulled back into a bun, with bright and bold accessories that lent themselves perfectly to the playful hairstyle.
Style doesn't have to mean serious, and Olivia reminds us of this.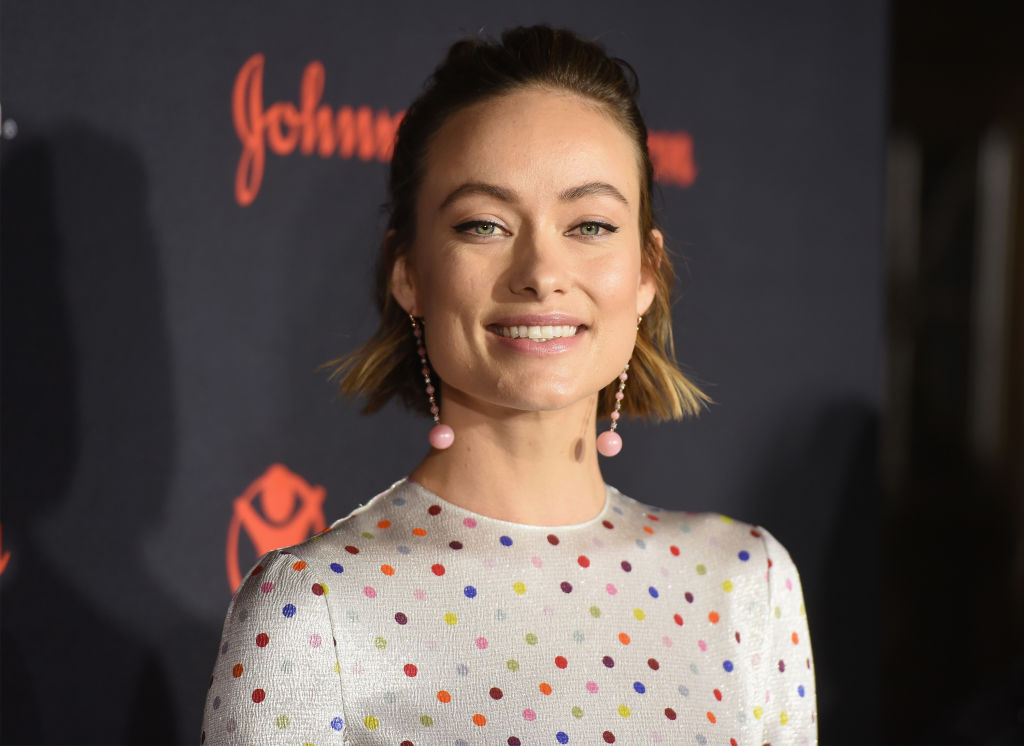 Next time you need a quick take on styling your hair, just pull the top half back into a messy bun. You can add a fun scrunchy, some pretty clips, or just wear an outfit and accessories that add some playful vibes. Our personal favorite — take a cue from Olivia herself.
Pair this look with dangling earrings, like Olivia's pink Irene Neuwirth ones, or wear some pom-poms to really amp up the look.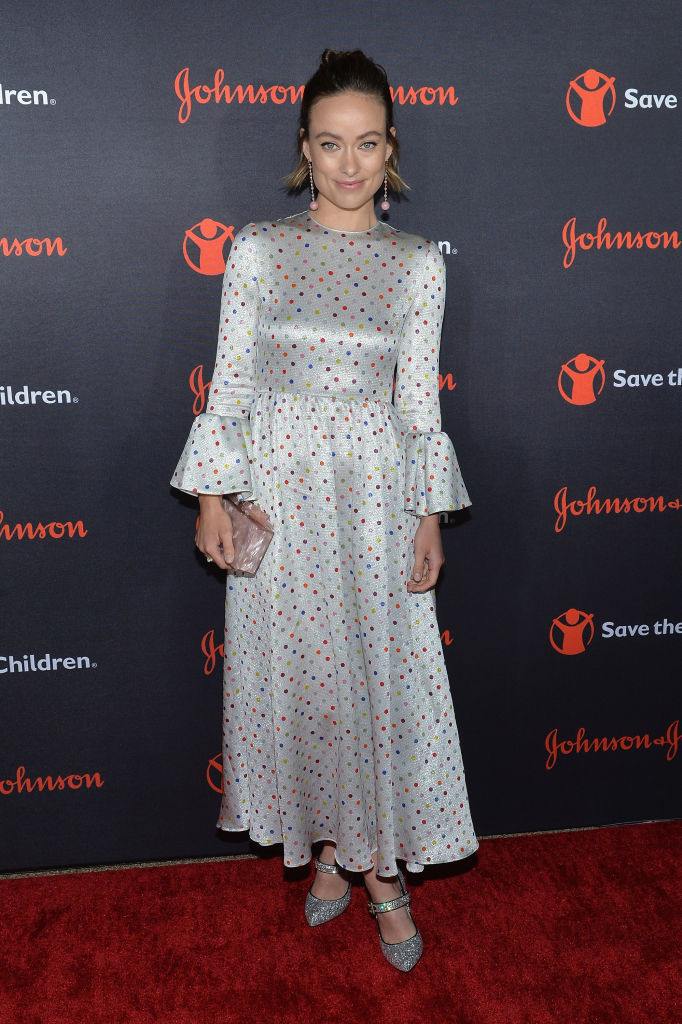 Olivia wore a full-length Valentino polka-dot dress with flared sleeves, and finished off the ensemble with silver glitter Mary Jane heels. Equal parts chic and lighthearted, her hair paired perfectly with this aesthetic, thanks to its bright hues and vibrant textures. And since she also wore a simple makeup look of pink lips and arched brows, there was minimal effort with maximum payoff. We can't wait to copy it.