Poor Olivia Wilde actually broke bones during her Broadway show, but it's not stopping her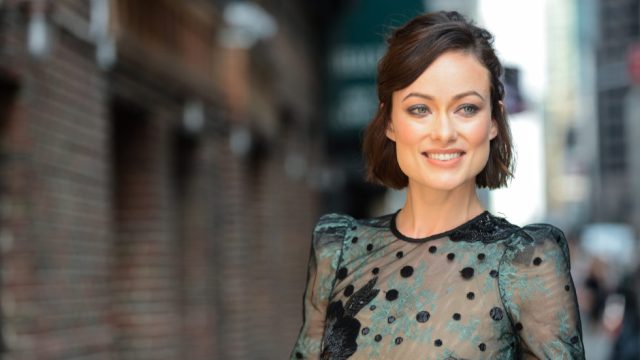 We love seeing Olivia Wilde onscreen, and soon get to see her onstage, too. As you may know, she's in 1984 on Broadway, which opens on June 22nd at the Hudson Theatre in New York City. However, poor Olivia Wilde actually broke bones during her Broadway show, according to The Hollywood Reporter, and it's not stopping her. Tbh, we're not surprised. But what happened?!
Wilde broke her tailbone, as well as split her lip during the show. Ouch-ouch-ouuuuch.
"We're doing everything necessary to tell the story right, and it's an intense story," Wilde told Savannah Guthrie on Today, according to Playbill. "We're throwing ourselves into it, and it's worth it."
Talk about committing to your work, amirite?! Unfortunately, Wilde's not the only one who's had injuries. Four audience members have fainted…and Wilde also broke co-star Tom Sturridge's nose (!).
"I broke his nose, but it was in retaliation because he broke my coccyx, Wilde told Today, reported Playbill.
Yes, we're in shock, too, but glad everyone seems okay!
In better news, ICYMI, this is Wilde's ~first time~ on Broadway.
"Broadway was something I always wanted to do, Wilde said, reported THR. "I never really felt like I could call myself an actor until I had done it, and now I feel like I'm earning my keep.
Well, we thought she definitely earned her keep before, but we're excited that she's making her Broadway debut. We also have a feeling it won't be her last time onstage.
And if you're curious, yes, this production of 1984 is based on George Orwell's dystopian novel. However, it's been adapted and directed by Robert Icke and Duncan Macmillan. It'll run through September 30th. We don't know about you, but we want to get to NYC to see it, and STAT. See you on Broadway, so to speak!