Olivia Newton-John slayed the red carpet in a friggin' tuxedo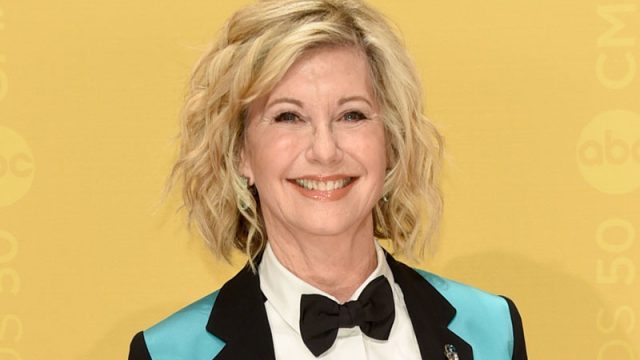 The Country Music Awards took place in Nashville last night, and we're all obsessing over the red carpet photos. Everyone from Miranda Lambert to Reba McIntyre looked super fierce in their gowns, but in our opinion, singer and actress Olivia Newton-John completely stole the show.
The music legend wore an untraditional suit and bow tie ensemble to the popular awards show and slayed. The look gained some mixed reviews, but in our opinion, she looked awesome and give her a thumbs up for taking an ultimate fashion risk. We love when celebs choose to spice things up with their different takes on appropriate red carpet apparel.
Olivia sported a black, tailored suit with aqua-colored shoulder panels. It totally complemented her shape, and was super fun!
And we love her cute booties with the gold accented heel! She and her husband John Easterling have different ideas on how to rock a tux, and while John looked nice, we're totally in love with Olivia's choice!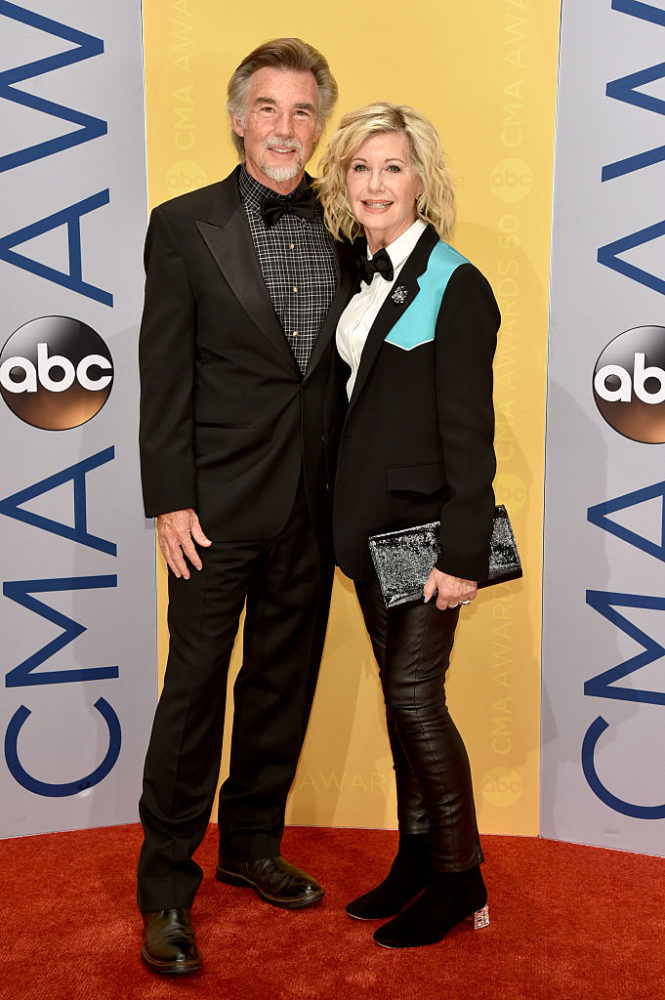 Olivia looks vibrant and amazingly confident in her outfit, which is always the most important. Award shows usually go for hours at a time, so choosing to rock something that you'll be comfortable in is best.
Overall, we think Olivia's tuxedo was one of the best of the night!