Olivia Newton-John has delayed her tour following a diagnosis of breast cancer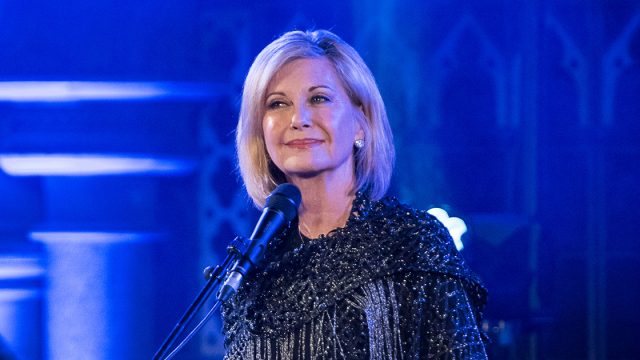 It's been announced that musical and acting icon Olivia Newton-John is delaying her North American tour after receiving a breast cancer diagnosis.
The news came yesterday via Facebook post, and it comes after the star originally postponed some of her shows due to back pain, which she believed to be sciatica.
Writing on Facebook, a representative for Newton-John said that the 68-year-old had been diagnosed with breast cancer by doctors.
"Olivia Newton-John is reluctantly postponing her June U.S. and Canadian concert tour dates. The back pain that initially caused her to postpone the first half of her concert tour, has turned out to be breast cancer that has metastasized to the sacrum," the statement reads.
The singer and actress was previously diagnosed with breast cancer in 1992, and she has since become an advocate for cancer awareness and research, taking part in events to raise money for charities.
The statement explains that Newton-John was undergoing "natural wellness therapies" but would also be undergoing a short course of photon radiation treatment.
"I decided on my direction of therapies after consultation with my doctors and natural therapists and the medical team at my Olivia Newton-John Cancer Wellness and Research Centre in Melbourne, Australia, Newton-John said.
According to the statement, the Grease star hopes to resume her tour, which is in promotion of her latest album, LIV ON, later in the year.
See the full statement below.
We're sending Olivia Newton-John all our thoughts and love, and wishing her a smooth and swift recovery.