Olivia Munn looks absolutely terrifying (and badass) in the new "X-Men: Apocalypse" trailer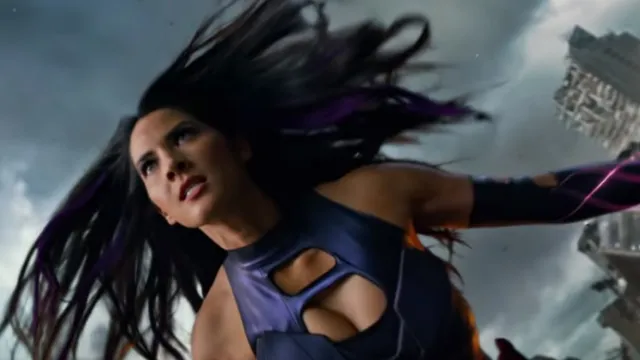 The game is over, the Halftime show is finished and the appetizers are demolished. Technically, Super Bowl 50 is over, but one thing remains: the commercials. And people are going to be talking about them for a while to come. There was Scott Baio playing with a Rubik's Cube, a PuppyMonkeyBaby hybrid serving Mountain Dew Kickstart and a little David Bowie to make us smile. But one of our favorite commercials wasn't a commercial at all—it was a movie trailer.
A new X-Men: Apocalypse trailer dropped during the Super Bowl last night, and it's seriously intense. We got a sneak peek at Olivia Munn playing Psylocke, the superheroine with the power of telekinesis. She makes a dramatic entrance by slicing a car in half — in mid-air — and emerging from the rubble. Oh, and she looks freaking fabulous doing it in a purple cutout bodysuit.
The trailer makes one thing clear: This is war, and only the strong will survive. Between the dramatic music and insane special effects, the movie will definitely live up to its name; the apocalypse is pretty serious business, and shouldn't be taken too lightly.
X-Men: Apocalypse doesn't hit theaters until May 27, but these first glimpses of Psylocke, Magneto, Jean Grey, Cyclops and more will have to hold you over until then.